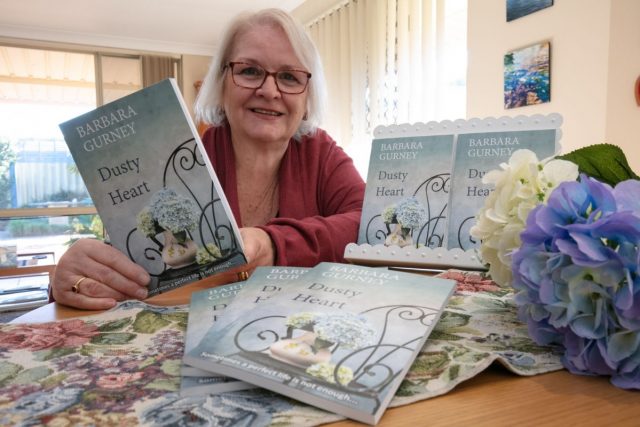 Gosnells author Barbara Gurney has just released Dusty Hearts, a book that will make you ponder introspectively while enjoying a frivolous journey.
With more than 10 years of experience, Ms Gurney has dedicated her time to good reads and poetry.
"Everyone gets to a certain stage in life where they wonder if they've done enough with the time they've be given," she said.
"In this story, Belinda considers her seemingly perfect life – but wanting to be
her own person, to achieve something other than a clean house, looks for options.
"It's also about friendship in times of need.
"Too often people only see the 'perfect' side when we all have a private scenario that's quite different. And no, this is not at all based on my life – I certainly don't do the dusting every day."
With Dusty Hearts being her eighth book added to her collection, Ms Gurney said she is thrilled with the response to her book.
"Goodreads gave it a five-star rating," she said.
"Unfortunately, the planned launch was cancelled due to COVID-19, but another will be scheduled when it's possible – and detailed on my website."
Ms Gurney said it took her few months to complete the first draft of Dusty Hearts, but years to have the courage to send it to a publisher.
"Daisy Lane Publishing were most encouraging, and after some serious editing, I'm very proud to have it completed – and am thrilled with the cover."
Anyone interested in reading Dusty Hearts or to get a hard copy can visit barbaragurney. webs.com or daisylanepublishing.com.