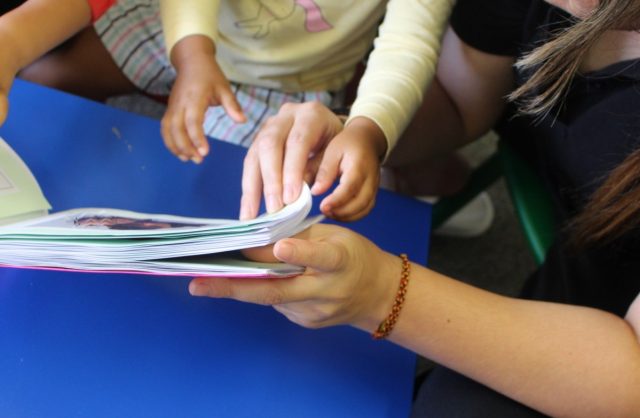 A new program which encourages the teaching of inter-generational literacy to children of Western Australia's prisoners is helping to boost self confidence while maintaining a strong bond with their loved ones, according to the program's participants.
The Keeping the Connection program is delivered through the Corrective Services Gaining Access to Training and Employment (GATE) course and enables prisoners to attain a Certificate I in Communication for Living.
So far 110 women and 30 men have participated in the program, which is delivered at the Boronia Pre-Release Centre for Women, Bandyup Women's Prison, the Wandoo Rehabilitation Prison and Casuarina Prison.
Prisoners are given the opportunity to produce and print a personally written and illustrated storybook, accompanied by an audio CD, which is then given to their children.
One of the program participants, Jacinta, said writing and illustrating a book about her own family's story helped her gain self-confidence and allowed her to maintain a bond with her children.
"I didn't know if I could even write a story but I'm really proud of my book," she said.
"When my children visit, I can read it aloud and soon they'll be able to read it, too."
The program's creator, and prison tutor, Vasanti Sunderland said it had positive and far reaching outcomes for prisoners and their families.
"I loved doing the work and was moved deeply by the students' responses and with the feedback from children and family members," she said.
Prison Education Centres throughout Western Australia offer entry-level training in numeracy and literacy and accredited courses from Certificate I to Certificate III.
The Western Australian Department of Justice will spend next week recognising the work of Corrective Services staff across the state, ahead of their third annual National Corrections Day on January 17.