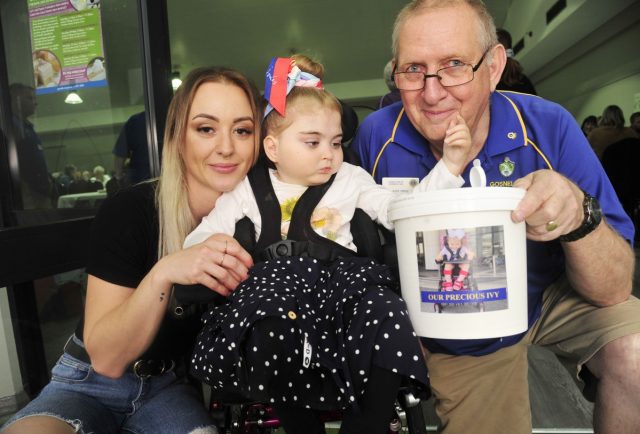 Last weekend saw more than 200 community members come together to raise funds for Harrisdale resident Ivy Marijanich and her family.
Ivy was born with Phelan McDermid Syndrome, a rare condition which causes developmental delays, intellectual disability, seizures, and low muscle tone.
The five-year-old also suffers from Partial Trisomy 6q, causing joint contractures and abnormal postures.
Her family met with the Gosnells Lions Club in 2020, pleading for the club's assistance to raise funds for a new wheelchair-modified vehicle.
The club held a special fundraising/quiz night event at the Amherst Village Community Centre, in Southern River, on Saturday, May 29.
Members of the Gosnells Lions Club and Armadale Kelmscott Lions Club sold tickets and served food to the guests.
The Lions were able to raise $6000 on the night, moving them closer to their $40,000 goal.
They and Ivy's family are now just $10,000 away from reaching the target.
Gosnells Lions Club president David Spray thanked the community for their overwhelming kindness and generosity, in these uncertain times.
"This project shows how a community comes together to help one another, remembering the old saying, 'the village raises the child'," she said.
The Australian Lions Foundation has agreed to offer a grant of up to $15,000, matching the Gosnells Lions Club dollar for dollar.