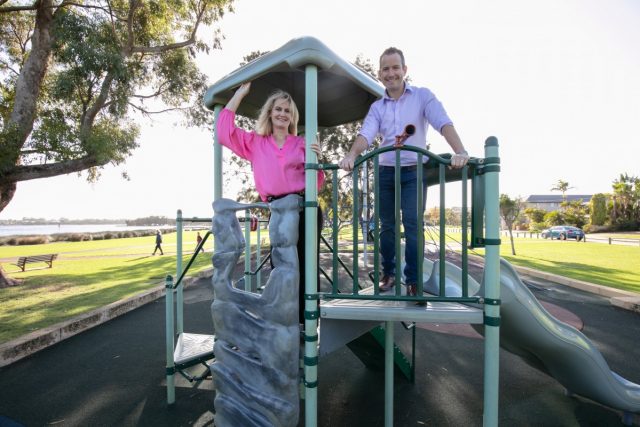 Councillors at the City of Canning are committed to addressing any community concerns regarding the proposed Shelley Beach Park Master Plan.
Earlier this year, the city's council approved Option 2 of three master plans presented for the project.
Option 2 includes a number of features, such as a new playground area, more shade, and greater accessibility.
The city will invest $1.3 million into transforming the current playground into a new – and much larger – district-level playground.
The master plan will also allow food trucks to operate in the area, under strict guidelines put forward by the city.
A motion was submitted to the council for consideration back in March, calling for the footprint of the proposed playground area to be expanded.
Last month, however, the council agreed not to change the size of the proposed playground area's footprint.
Addressing recent community backlash, Mr Kunze assured all community members that Option 2 was the right way to go.
"While people come from afar to visit Shelley Beach Park, mainly for the spectacular views, much of the infrastructure is tired and is desperately in need of upgrading," he said.
"We're excited that the new masterplan will change that.
"We've spoken to a lot of people about the plan and while there are many disappointed that a café won't be included on the foreshore, we can say there is only excitement about the new playground.
"We are sure that the majority of residents will be excited to learn that a new and far larger playground with more shade will be there to meet them in coming years."
Ms Spencer-Teo said she and many other residents were eagerly looking forward to seeing the project come to fruition.
"We are both delighted that a master plan has finally been chosen so that much needed investment can go into providing exciting infrastructure, including a brand-new, state-of-the-art playground," she said.
"After years of community consultation, we are just looking forward to improvements happening."