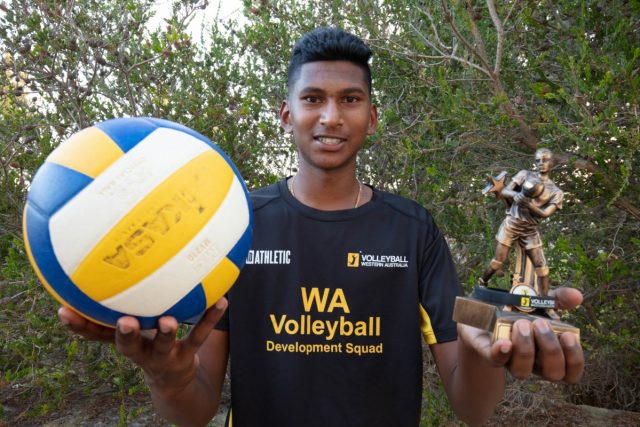 A fifteen-year old boy from Canning Vale will be representing Western Australia in this year's Australian Junior Beach Volleyball Championship.
With only one year of experience this will be Ethan Harriduth's first national competition.
"It is a huge accomplishment as this is a stepping stone towards my dream of someday playing for Australia," he said.
"I like the challenge of pushing myself to succeed."
The Harrisdale Senior High School student said he is looking forward to the fierce Gold Coast competition in March as well as the energy of playing at a national level.
"My biggest competitors are the other players with more experience although I know that I can learn a lot from
them," he said.
While also being the captain of his school's volleyball team, Ethan surely knows how to boost his love for sport as he also participates in basketball, surfing, fishing and swimming.
"Sport is an important part of my life and it helps in my mental and physical fitness," he said.
"My dream is to play for Australia and be able to travel and represent my country."