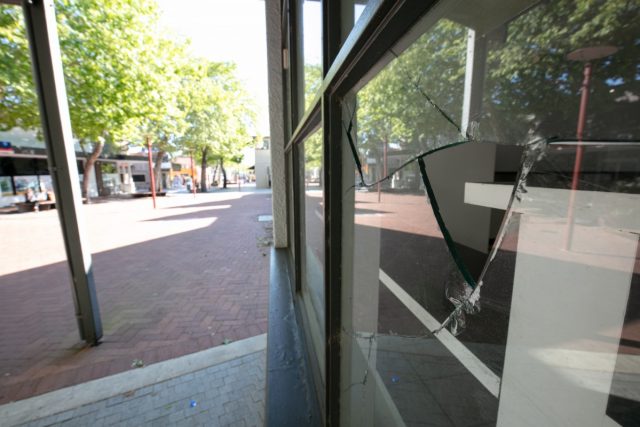 A decision over whether or not to release a confidential report comparing options to revitalise the derelict Jull Street Mall has divided the City of Armadale's Community Services Committee this week.
It has been five months since councillors received a briefing and report from consultants tasked with investigating and comparing options for Mall – following a proposal by local business owners to reopen the mall to one-way traffic filed well over a year ago.
Though councillors and stakeholders were initially under the impression the report would be made public, it was labelled confidential and is yet to be formally released – preventing councillors from discussing its contents.
Reconnect Jull Street member and Dome Café Armadale owner Graeme Hill was among those asking to see a copy of the report, having watched dozens of businesses around him close and having received countless complaints from patrons regarding anti-social behaviour in the mall.
It was mounting pressure and the perception that the city was burying the report that drove Colin Campbell to move a motion calling for its release, saying he didn't understand why the report had been sealed.
"The difficulty is that people can't understand why it is defined as a confidential item," he said.
"Now there is a perception that the city is burying the report – and the mutterings are getting louder.
"We have been hammered over this issue and it's not going away.
"Let's just release it now and stop the rumours.
"I would like to see the council make a decision to release this report and carry on with the City Views concept because holding the report does nothing for us.
"For people that are fighting to keep their businesses, keep their respect and faith and investment in the city, I think we're handling this really, really badly.
"Shying away is leaving the perception that we are burying a report that I never thought should have been confidential in the first place."
But councillors Grant Nixon and Donna Shaw said they had reservations about releasing the report on its own without context and without having properly considered the three other important documents that were part of the broader plan for the city's CBD – including the City Views Concept, which is due to reach council in December.
"We haven't written off the Jull Street Mall – we're waiting on background reports that will assist us to weigh up our options," councillor Nixon said.
"It's important that we look at the entire picture and releasing a single report into the public is ridiculous; we're just not in a place to do it.
"We're not hiding it. Everyone knows it is there."
"In my opinion, it would be a bit ad hoc to release what was essentially a power point presentation that is part of a much bigger plan before the meeting in December," councillor Shaw said.
The decision about whether to release the report is expected to be considered at next week's council meeting.
Business Armadale chair Henry Zelones said the report was about improving business prospects within the mall and that many business owners had hung their hats on the report being released.
The move comes just days after community liaison patrols commenced in the mall as part of a three-month holiday plan by the city to support shoppers and deter anti-social behaviour.