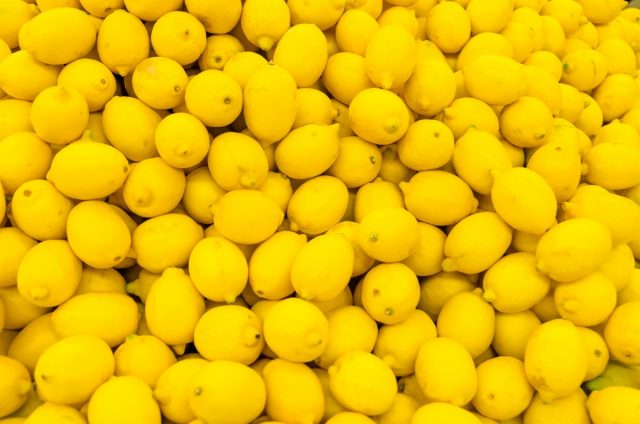 We've all heard of Watergate, but now the City of Gosnells is embroiled in its own Lemongate scandal.
It all started after a bag of free lemons, taken from the roadside of an Orange Grove property, prompted the City of Gosnells mayor Glenn Dewhurst to submit a formal complaint to the Department of Local Government stating it was a bribe.
Councillors Terresa Lynes, Olwen Searle, Julie Brown, Julie Jones, Carey-Ann Brett and David Goode, along with many city staff attended a site meeting on June 22 at a property on Valcan Road to meet with the property owners about an application before council.
During the site visit, resident Kathleen Edmonds said she had told all councillors and staff to help themselves to a bag of lemons that were sitting on the verge of her property.
Mrs Edmonds said she recalled the group standing shoulder to shoulder when she told the group her tree was literally overflowing and her daughter was taking them by the trolley load to her school because they had too many.
In reply to the offer, councillor David Goode said "thank you very much, that is very kind of you".
"I also said at the time, I wouldn't think one bag of lemons would be worth more than $50 but if it was I would have to declare it as a gift," he said.
The Examiner has been told the mayor was then informed by deputy mayor Terresa Lynes about the incident, prompting Mr Dewhurst to submit a formal complaint to the Department of Local
Government saying that an "allegation of a (gift) bribe has been offered and accepted by a councillor".
In his complaint Mr Dewhurst states that he was appalled by Mr Goode's actions and that to his knowledge the gift had not been disclosed.
"Please note many residents have to purchase lemons and councillor Goode's position and office has gained him a benefit, not open to all residents," the complaint read.
"It does not matter what the gift was or the value (up to $50), a councillor who is there to make an informed and fair assessment between two warring neighbours should not be accepting gifts."
When asked about the incident both Mr Goode and Mrs Edmonds said it was not a bribe, it was merely a humble bag of lemons.
Mr Goode said the bag of about six or seven lemons did not influence his thought or thinking in any way, shape or form and was categorically not a bribe.
When Mrs Edmonds first heard about the complaint she said she thought it was utterly ridiculous as many of her neighbours all do the same thing with their excess fruit.
"Anyone can go past and collect them, I don't stand at the verge and police it," she said.
"There are dozens of advertisements on Gumtree for free lemons and Dawson's Nursery in Forrestfield also had a box of free lemons the other week."
When asked for comment both Mr Dewhurst and Mrs Lynes said they did not want to comment as the Department of Local Government was currently investigating the issue.