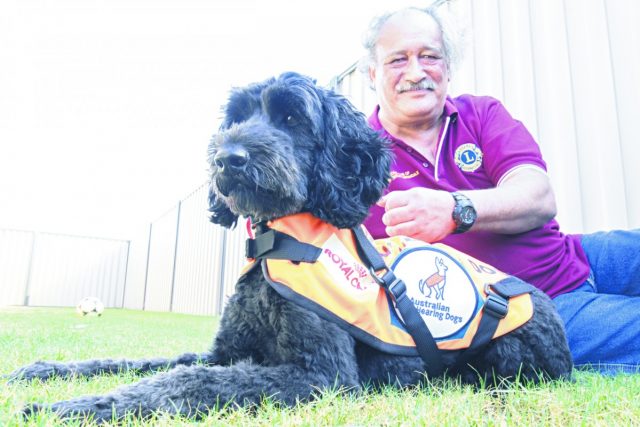 Vader the labradoodle is currently listening carefully to the sounds of the smoke alarm, the doorbell and the cries of a newborn baby in the hope of helping a Whitby resident with his day-to-day activities.
Members of the Serpentine Jarrahdale Lions Club meet with Damon Barrett three times a week to take Vader through the strides of becoming a qualified hearing dog.
Vice president elect Peter Savenye said Vader should qualify as an accredited hearing dog as of mid-June and would then have the same rights and access as that of a guide dog.
"We have been visiting Damon and Vader three times a week and training him to hear everything from door knocks and door bells to oven timers, alarm clocks and mobile phones," he said.
"Upon hearing them he will touch the owner's legs with his paw and then will take them to where the sound came from.
"In smoke alarm training the dog taps the owner on the leg and then drops to the floor to warn the owner there is a danger."
Mr Barrett said he was grateful for the help and support members of the Serpentine Jarrahdale Lions Club had provided him and Vader over the past few months.