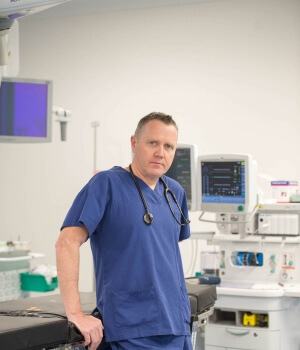 The Australian Medical Association WA has warned both major parties to keep health high on their agendas during the state election campaign to address a drastic shortage of public hospital beds.
The average available beds have fallen from 2.4 per 1000 people in 2010 to 2.2 in 2015 – a reduction of 8.3 per cent.
The Bentley Armadale region has an annual growth rate of around four per cent, and Perth's southeast corridor is tipped to grow significantly by 2020.
AMA WA president Andrew Miller said it was time for all political parties in the coming election to recognise the facts.
"There are fewer public hospital beds per person in our state than there were eight years ago," he said.
Dr Miller said this reflected a completely inadequate government response to a statewide jump in population of 13.7 per cent over that period.
"Public hospitals are really struggling under the pressures of soaring demand, with bed shortages across all areas becoming more common every day, along with code blacks, ramping and hospitals on bypass.
"Health should be on the minds of every politician and voter in this campaign.
"A lack of hospital capacity has a dramatic impact on other aspects of healthcare, particularly in emergency departments."
Health Minister John Day said his government was committed to sustainably growing health services across the state but extra beds wasn't the answer to everything.
"The government's unprecedented $7 billion rebuild of WA health infrastructure since 2008 has already added an extra 365 beds to the system, with more to come," he said.
"However, hospital bed numbers alone are not the yard stick for modern health care delivery.
"Reforms and innovations in care, surgery and outpatient services continue to reduce the average time patients spend in hospital.
"For instance, on average, tertiary hospital multi-day stays are now almost two days shorter than they were a decade ago.
"This has made 377,000 additional bed days available in the health system since 2008, while up to 21,000 patients a year are supported through friend in need emergency home care programs.
"I am also monitoring the progress of the new St John urgent care centre at Armadale and its potential to reduce pressure on the hospital emergency department."
Shadow Health Minister Roger Cook said Labor's putting patients first policy had a focus on freeing up hospital beds, ensuring patients were treated in a more timely manner and reducing waitlists in our hospitals. 
"It includes a new initiative to develop Western Australia's first Medihotels," he said.
"Medihotels will allow patients who aren't well enough to go home but who don't need a high-care medical bed to receive the care they need, with their families around them."
For more state election stories and candidate profiles click here.