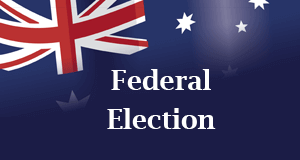 Labor will enact legislation to protect Medicare from privatisation within 100 days of being elected according to Federal Labor Leader Bill Shorten.
Speaking at Gosnells Medical Centre on Tuesday, Mr Shorten described the Medicare system as being 'under attack' from the government, specifically a GP rebate freeze, which the Coalition extended to 2020 in the last budget.
"If Labor is elected on July 2 we will legislate a Medicare guarantee to protect Medicare for future generations," he said.
"Specifically as part of our guarantee we will abolish Malcolm Turnbull's GP tax by stealth.
"We will scrap the price hikes to prescription medicine, which will mean for an average family with two healthy children, they will save up to $400 a year.
"We will enact a special act of parliament, which will prohibit the privatisation of Medicare into the future."
He said the act would codify the importance of keeping Medicare in public hands.
"This is the first time this has been proposed in 41 years but never before have we seen such sustained attacks on the Medicare system," he said.
"I will, if elected, immediately disband a $5 million taskforce into the Department of Health, who's sole purpose is to line up parts of Medicare to be sold off."
Mr Shorten said Labor would also commit $12 billion over 10 years into Medicare to ensure GPs keep providing bulk billing and quality care, while choosing not to back $50 billion in corporate tax cuts included in the government's budget.
He defended Labor's ability to pay for its Medicare commitments and economic growth plan as well as criticisms he was 'billion dollar Bill,' saying a well-funded Medicare system was 'excellent' for economic growth.
"Look at the comparison with the United States – in America they spend 17 per cent of their GDP on a two-tier health system, which is notorious for not delivering to people who don't have a lot of money," he said.
"The proof of the matter is our Medicare system is very efficient."
Labor candidate for Burt Matt Keogh said protecting Medicare and the ability to access bulk-billing primary care was important to people in the electorate.
Health Minister Sussan Ley was recently quoted as saying she wanted the GP rebate freeze lifted but wasn't allowed by Finance and Treasury.