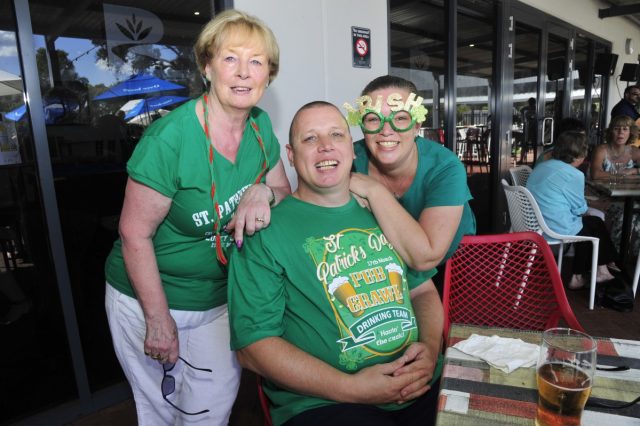 Pints of Guinness were flowing on Sunday as more than 400 people gathered for this year's St Patrick's Day celebrations at the Byford and District Country Club.
The annual event encouraged people to come in their best leprechaun attire for the family-friendly event.
Chief executive Mark O'Neill said plenty of guests got into the spirit of things by wearing green with pots of gold and shamrocks painted on their cheeks.
"We witnessed leprechauns from the ages of five to 75 years old," he said.
"The local party shops must have sold out of all things green in the days leading up to the event, with green lipstick, green eye liner, green beards and green hats all being essential accessories."
Guests were entertained by a 16-piece Irish dancing troupe that strutted their stuff in the beer garden for an exhaustive 30-minute set.
Acoustic acts followed all day keeping the party crowd entertained and in high spirits.
Photographs — Richard Polden.