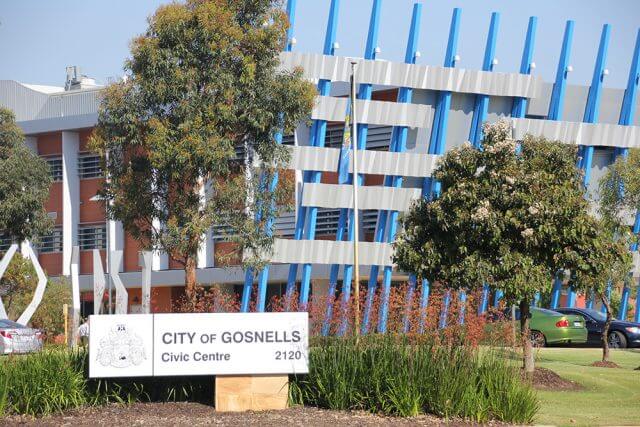 City of Gosnells mayor Olwen Searle faced more questions about whether she lied under oath despite her attempts to shut the discussion down at the ordinary council meeting on February 23.
Earlier this month it was revealed Mrs Searle signed a declaration upon taking the position of mayor in October last year, which listed her address as being in Kenwick despite her having lived in Canning Vale for 27 years.
This week Minister for Local Government Tony Simpson referred the matter to the Attorney General's office.
The matter is also being examined by the Corruption and Crime Commission, although there was not yet an official investigation.
At Tuesday's meeting, councillor Glenn Dewhurst renewed his attack on Mrs Searle, asking 37 questions.
During questioning chief executive Ian Cowie said Mrs Searle's original declaration form signed on October 19 last year stated she lived in Canning Vale.
He said she declared she lived in Kenwick and another form was prepared 'almost immediately after' to reflect that.
Mr Cowie said Mrs Searle had made five declarations in nine years, all stating she lived in Kenwick.
He said she had never put in a travel claim from her Kenwick address but said this was because when she stayed at the property travel was infrequent and only included short distances.
Mrs Searle maintained Kenwick was just one of her residential addresses but admitted her claims to The Examiner earlier this month that she had last stayed at the property three months ago for seven weeks were incorrect.
Mr Dewhurst alleged the property was occupied by tenants at that time.
Mrs Searle could not confirm when the tenants moved into the property but said she 'made the comments without the full facts' in front of her.
"I didn't have my diary in front of me," she said.
She did not clarify when she stayed at the property.
He maintained the issue was not about where Mrs Searle lived but about whether she lied under oath, which would be in breach of the Oaths, Affidavits and Statutory Declarations Act 2005.
Mrs Searle ruled the motion out of order and said it was unwise to deal with an issue that was being considered by the CCC.
"Council is not a judicial body and it won't be a kangaroo court," she said.
Councillor Ron Mitchell challenged her ruling because there were questions he wanted answered.
"I want things clear in my head and to know if there was any illegal activity because I don't know what happened," he said.
Mr Mitchell's motion was carried despite objections from councillor Pierre Yang, who argued the challenge went against standing orders.
Mr Dewhurst said the reason he brought the motion to the council was so that Mrs Searle could explain her actions.
"When you sign a declaration you have to be honest," he said.
"You can't claim your rental property as your residential address because it goes against the Tenancy Act."
Mr Yang again objected to the debate, arguing that serious allegations had been made and that the city had no jurisdictional power.
He claimed because it was being 'investigated' by the CCC it would be inappropriate to comment on the matter in public.
He then moved to adjourn all discussions of the issue until a court of competent jurisdiction had ruled on the matter.
Mrs Searle and councillors Julie Brown, David Goode, Terry Healy, Liz Storer, Bill Wiffen and Pierre Yang voted to adjourn, while councillors Glenn Dewhurst, Dave Griffiths, Peter Griffiths, Terresa Lynes and Ron Mitchell voted against.
The motion to adjourn the discussion was carried.