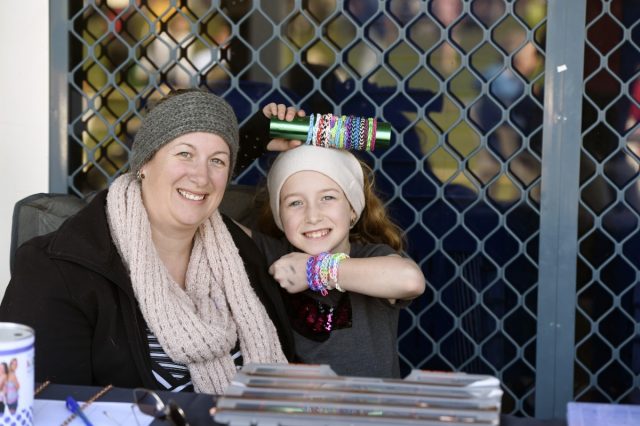 A 10-year-old Byford girl spent much of her recent school holiday break meticulously weaving hundreds of small rubber bands into bracelets to raise money for sick children. 
Isabelle Critchell had hundreds of brightly coloured plastic bands, otherwise known as loom bands, lying around her house and decided to put them to good use, making more than a hundred bracelets to sell and raise money for the Telethon Kids Institute. 
Her mother, Danielle Critchell, said she was incredibly proud of Isabelle's actions, especially considering she came up with the idea herself. 
"She started watching the television show Alexa and Kate on Netflix, a show about a girl going through cancer treatment whilst at high school and she decided to fundraise for the institute so they can raise more awareness and fund more research," she said.
"She made contact with everyone involved starting by getting permission to be an official fundraiser to finding markets and sending emails to the organisers, posting updates on my Facebook page and her own fundraising page with guidance and advice from us."
Isabelle has so far sold more than 55 bracelets to family members as well as attendees at the recent SJ Community Fair and a market at Amherst Village in Southern River. 
She has also locked in a number of other events in the next couple of months including the Rockingham night market on September 21 and the Port Kennedy night market on October 25. 
To donate to Isabelle's cause visit the Telethon Kids Institute website.