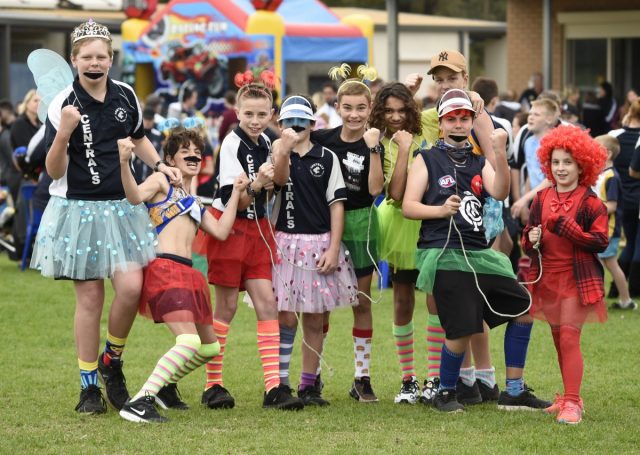 Hundreds of people gathered at Mundijong Oval on Saturday afternoon bursting with excitement and ready to take on as many laps as they could for a local family. 
The lap-a-thon event was organised by the Mundijong Centrals Junior Football Club to raise money for Troy Stanborough who was recently diagnosed with an aggressive and rare kidney cancer. 
The 42-year-old husband and father of three took to the oval to complete the inaugural lap before teams walked or ran as many laps as they could with some doing more than 190 laps per team. 
Treasurer Linda Branley said the event raised about $4000 with donations still coming in. 
"Troy Stanborough's story has been a very emotional event for our club," she said. 
"Along with the teams and people who dropped in to hand over donations the most special donation was from a dear lady at Graceford Retirement Village who read the story in our local Examiner and kindly donated. 
"She unfortunately could not be at the event but I was able to pick the donation up and hand it to Troy. 
"This is what our wonderful community is all about." 
Mr Stanborough's wife Rebecca said the community's support was truly overwhelming. 
"We did not expect that many people to be there to support us," she said. 
"We would like to thank Mundijong Centrals Football Club, Brenda-Lee Carrall, Karina Miller, all the volunteers that went out of their way to help, our friends, family and people we had never met before and every single person who donated and helped in any way possible. 
"As there is no treatment for Troy it's a matter of living one day at a time making as many memories as we can with what time we have." 
Photographs — Richard Polden.