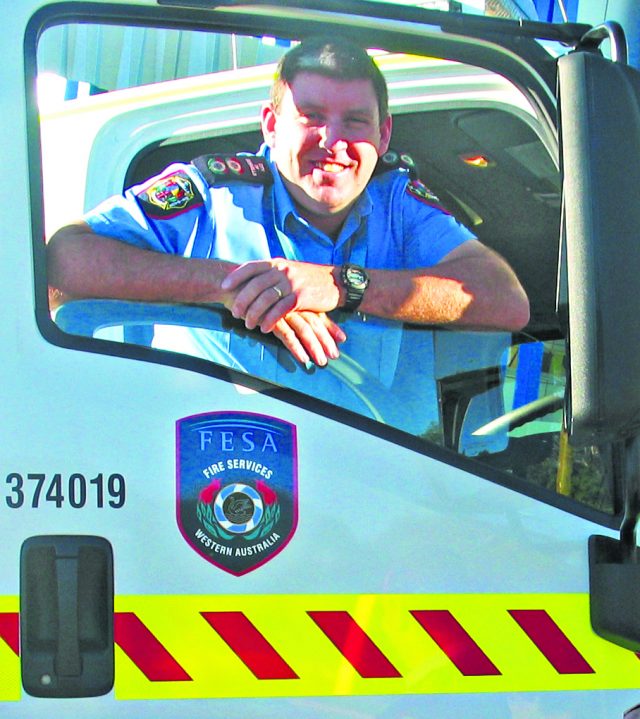 A City of Gosnells employee was one of only four people in Western Australia to receive an Australian Fire Service Medal in the Governor General's 2018 Australia Day Honours List.
After 24 years involvement in volunteer fire brigades and 10 years at the City of Gosnells, Emergency Management Officer Rod Wallington said he was honoured to be recognised in such a way.
"I wasn't expecting it, but I'm certainly happy to receive it," he said.
The Australian Fire Service Medal recognises distinguished service by members of Australian fire services, including volunteers and career fire service personnel.
Mr Wallington said his involvement in the Brigade was always rewarding.
"The Brigade, and emergency services generally, are like a big family," he said.
"I think once you've been involved in it for a few years it just becomes part of who you are, which is why more than half of the 60-odd volunteers in the Gosnells Bushfire Brigade have been doing it for more than five years.
"I have met some amazing people from diverse backgrounds and we travel to and explore places I would never have visited or even heard of, so being part of the Gosnells Bush Fire Brigade is always providing new and exciting things."
Currently Chief Bushfire Control Officer for the Gosnells Bushfire Brigade, Mr Wallington has also served as Captain and Deputy Chief. In the past he has been regularly called on to attend incidents within the City and across the state, including house fires, bush fires, storms and car crashes.
Mr Wallington is well known for his involvement in organising training for new and existing brigade members, in turn freeing up Department of Fire and Emergency Services resources.
City of Gosnells Mayor Glenn Dewhurst said Mr Wallington had set a terrific example in the community.
"It's people like Rod Wallington who make our community what it is today," Mayor Dewhurst said.
"He has dedicated considerable time, effort and passion over the years to keep our community safe, and I would encourage all our residents to follow his example by considering volunteering in our community."
City of Gosnells CEO Ian Cowie also congratulated Mr Wallington on his achievement.
"The award is great recognition for the outstanding job Rod does for the City, our community, and for the Gosnells Bushfire Brigade and State Emergency Service," Mr Cowie said.
"His expertise and hard work has been invaluable."
For information on fire prevention, and volunteering in the Gosnells Bush Fire Brigade, SES or other City of Gosnells programs and services, visit www.gosnells.wa.gov.au.