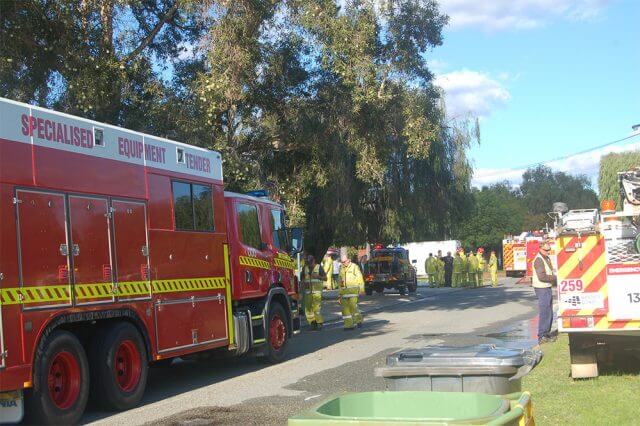 A fire caused about $200,000 damage to a Gosnells home this afternoon.
A Department of Fire and Emergency Services spokeswoman said the fire was reported by a neighbour just after 2pm.
Firefighters from four units attended the Colleen Street home and had the blaze under control within about half an hour.
The fire was extinguished by 3.13pm.
The spokeswoman said no one was harmed by the fire and all pets and residents were accounted for within minutes of firefighters arriving at the scene.
She said the fire was believed to have started in the roof of the home as a result of an electrical fault.