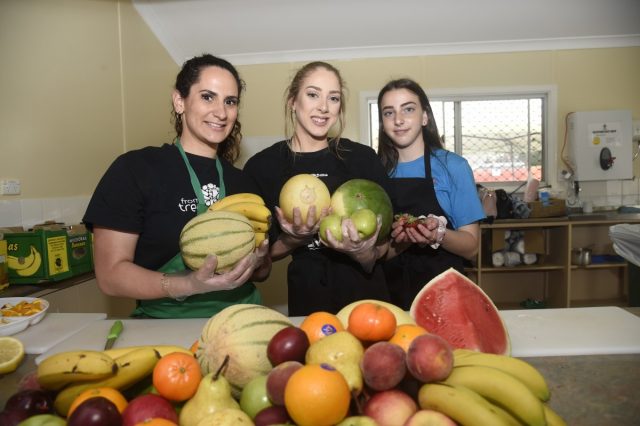 Karragullen Oval will be bursting with plenty of things next Saturday, as thousands are expected to head along and take in the action of this year's LiveLighter Perth Hills Festival. 
Formerly known as the Karragullen Field Day, the family-friendly event will be held from 9am to 4.30pm on October 12 at Karragullen Pavilion and Oval on Old Station Road. 
Hills Orchard Improvement Group spokesperson Brett DelSimone said the attractions begin well before visitors arrive at the entry gate, with the surrounding orchards putting on a show with their beautiful blooms. 
"Upon entry into the festival there will be roadside exhibitors with the enormous Lance Morgan Pavilion to your left buzzing with activity," he said.
"Straight up ahead is the Karragullen Oval set amongst the local bushland, filled with larger scale exhibitors, including the orchard machinery which is ever popular with children."
Other highlights at this year's event include celebrity cooking demonstrations, fruit tree sales, more than 200 stalls, rides and plenty of food and drink options.
This year's festival will also feature three free interactive bus tours of local orchards, which will depart from the front gate at 10.15am, 11.45am and 2.30pm.
There will be ample parking surrounding the festival and disabled parking available near the entrance gate. For more information visit the Perth Hills Festival website or the LiveLighter Perth Hills Festival Facebook page. 
The event is part of the City of Armadale's Spring into Armadale Festival, of which Examiner Newspapers is a sponsor.