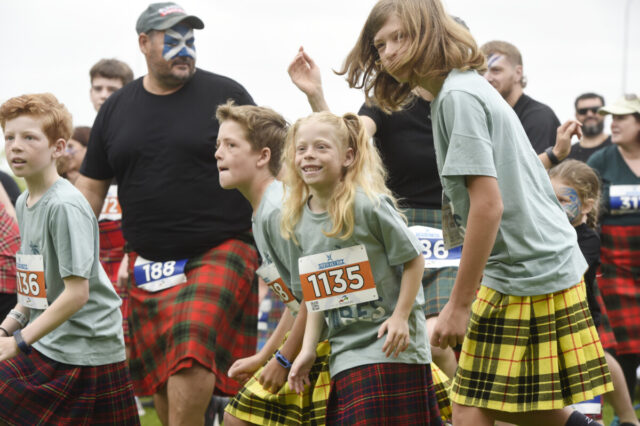 Thousands of people donned their finest tartan for the Armadale Highland Gathering on Sunday.
The day kicked off with the Perth Kilt Run, with over 500 participants overall, and over 200 competitors lining up for the five-kilometre Warrior Race.
Congratulations go to Eliot Wardrobe who was streaks ahead of anyone else, finishing in under 18 minutes and taking out first place overall and in his Youth 12-17 division.
Lincoln Wheeler and Ethan Bollomo came in second and third place respectively in the youth division, but third and fourth overall.
Gavin Nicklette was the first adult over the finishing line at 18:26, with Tom Hamilton and Ivan Nazarov rounding up second and third.
The first woman across the line was Michelle Larkan, who finished 11th overall with a time of 22:46. Colbee Brooke and Jennifer Jones were the next women over the line.
Congratulations to Zachary Jones who was the first under 12 competitor, and to Liz Bryson who was the first Over 60s competitor across the line.
Part proceeds from the Perth Kilt Run registrations will be donated to local charities Headspace Armadale, The Amanda Young Foundation and Dog's Refuge Home.
Winners were also announced in the competitions for the Pipe Bands, Highland Dancing, Heavy Events, and dog competitions throughout the day.
Photographs – Richard Polden