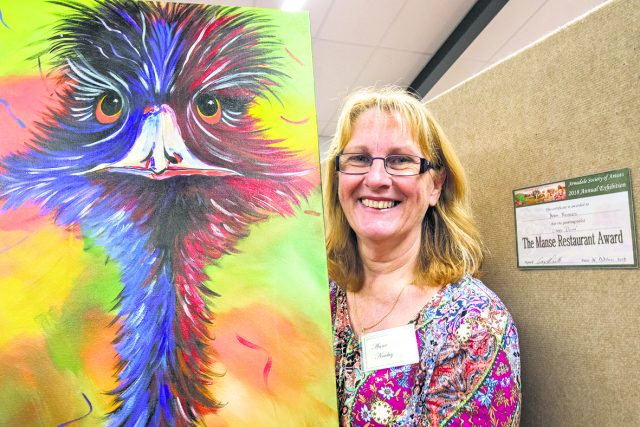 The walls of the newly refurbished Greendale Centre were decorated with a sea of colour last weekend as artists from the Armadale hills exhibited their spectacular works.
The 31st Armadale Society of Artists Annual Art Exhibition, which was held on October 27 and 28, saw hundreds of people through the doors.
Society president Trish Halloran said the exhibition, which was normally held at the Armadale Town Hall, was a huge success with an amazing selection of water colours, acrylics, oils and mixed media artworks on show.
"We had 207 entries and sold about 12 per cent of the artworks on display over the weekend," she said.
"The judges, Leon Holmes and Stephanie Boyle, said the standard of the exhibits was extremely high and they read out their comments for each winner."
Artist Gail Reid was awarded first prize, $700 and a trophy for her painting After Glow, while second prize of $300 went to Jenny Herbert for her painting called Pretty Boy and third prize of $200 went to Geraldine Gustavino for her painting Regal.
The group, which operates from their new location at the old St John Ambulance building in Hobbs Drive, Armadale, look forward to returning next year. The exhibition was sponsored by Examiner Newspapers.
Photographs – Aaron Van Rongen.