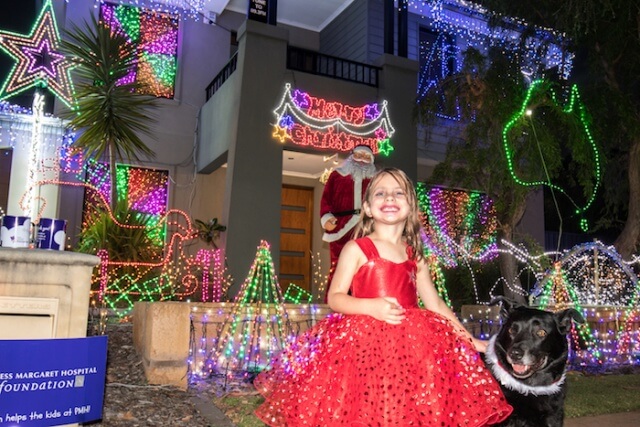 If the thought of more than 40,000 individual lights at this Harrisdale home doesn't get you into the Christmas spirit the fact that they switch on an off in sequence with music should.
Genevieve Burrows and her husband have spent more than six years perfecting their Christmas lights display to the point where it's a must see on any family's Christmas lights journey.
Ms Burrows said they first started the lights because of her husband's interest in lights and music.
"We decided to do the lights initially because my husband was interested in the idea of computerised lighting and adding music to it," she said.
"Its doubled since 2010, we started off with a big tree as well as kangaroos and a few little lights in the garden bed and since then we've added a lot more.
"Then there's all the sequencing to the music, we've done all that ourselves and we've handpicked the songs and choreographed the lights to the music.
"It takes several hours just to produce one minute of sequenced lights."
Ms Burrows' light display is also raising funds for the Perth Children's Hospital Foundation and has been entered in the Synergy Christmas lights competition.
The lights are located at 4 Harrisdale Drive, Harrisdale and lights dance from 7.15pm nightly until and including December 28.
For more information visit www.facebook.com/HarrisdaleChristmaslights.
For other Christmas lights locations visit christmaslightsearch.com.au.