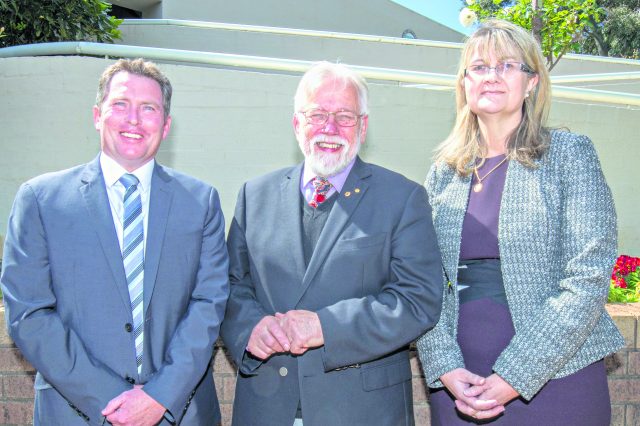 The new president of Business Armadale said he was hoping to get into the community to meet business owners and grow the organisation's membership.
Marcus Pobjoy was recently elected president of the organisation following a member's vote.
He joined Business Armadale one year ago, around the same time he launched his own insurance broker business in Kelmscott.
Mr Rigby said the association had been busy after a board change and was developing a new website and was looking forward to getting a chance to meet the business community.
"The first thing I want to do is grow the membership base," he said.
"There are a lot of businesses in the region and our membership is relatively low.
"I hope to get out and speak to local businesses to find out what they're looking for and how as an organisation we can assist them."
Mr Pobjoy said having a collective of businesses working together was beneficial to the local economy and business owners.
"Business Armadale is about helping local businesses grow, that's the main thing we're about."
"We are looking to assist local businesses with assistance and training opportunities.
"It can be pretty tough, pretty lonely, but we have members who are willing to assist and help other businesses."
Mr Pobjoy said as an insurance broker he was willing to help other businesses within the organisation when it came to insurance issues, and BA members were skilled in various backgrounds including financial planning.
He recently met with City of Armadale chief executive Ray Tame and said it was important to work with the City of Armadale to ensure BA continued to have a line to local government.
Mr Pobjoy took over the presidency of Business Armadale from Wayne Nurse. The organisation will update its website in the coming weeks and its usual website will be operational until then.
More information about what BA is and what it does can be found at businessarmadale.com.au.