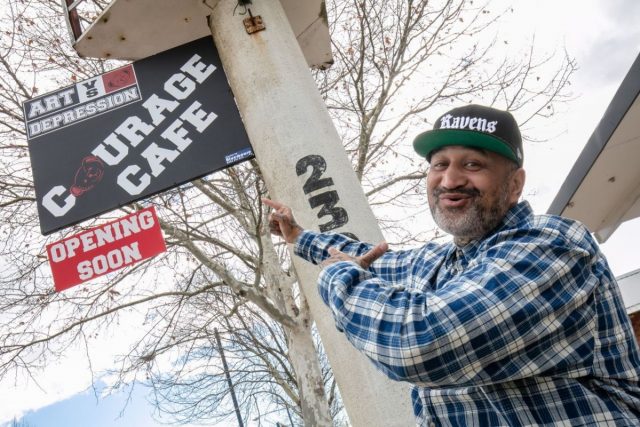 The Art vs Depression founder Gavin 'Gracey' Grace, is back with a courageous initiative that started on wheels during the peak of the pandemic this year.
Despite having to close down his studio at the Gosnells Railway Markets earlier this year, Gracey took to the road to deliver coffees to the local community during lockdown.
But he has now made it official, he found a venue in Albany Highway, opposite to the Gosnells Police station, and doors are set to open in the coming weeks.
Gracey said the team designed the coffee beans with friends from Sparks roasters Armadale, calling it 'Courage to spearhead on his mental health awareness campaign.
"We currently deliver Courage in our communities via our mobile coffee van," he said.
"We have had a difficult time like many navigating through the current landscape of Covid-19 and all the uncertainty.
"But we can count ourselves blessed as we have had the ability to pivot and adapt fast to changes.
"We have been fortunate that we have built great relationships in our communities over the past four years delivering our programs, projects and events.
"Art vs Depression looks very different now in the post Covid-19 space as a necessity, we are working very hard to make sure we can continue to empower our communities, create positive change and establish the importance of maintaining a strong and resilient personal wellbeing plan, which is the basic building blocks of any community.
"So, get excited Gosnells and get involved Courage Cafe is coming."