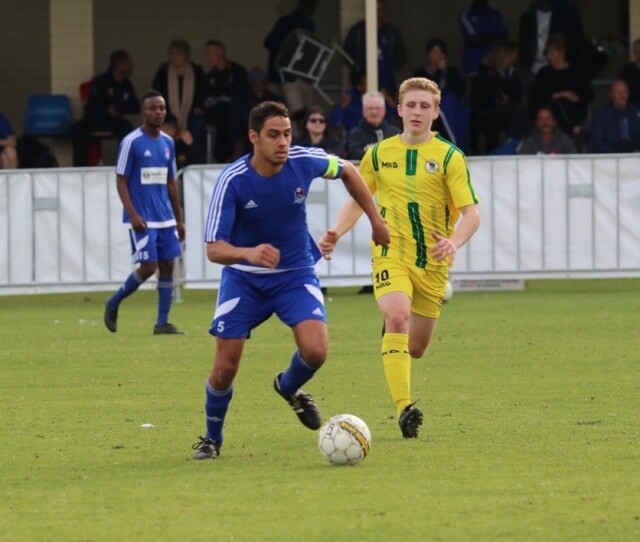 To loud shouts of 'c'mon Gosnells,' Gosnells City played UWA Nedlands FC at the Walter Padbury Reserve on Saturday.
Kick off was at 3pm and after an intense 90 minutes Gosnells City defeated UWA 3-2.
It was an exciting first half with both sides attacking fiercely which almost ran the risk of allowing for easy goals to slip through the defences.
However it was clear in the first half UWA had a slight edge over Gosnells as they created numerous opportunities to score, but in the end just could not quite manage to slip past the Gosnells goal keeper.
This was evident when UWA took a corner, which was perfectly deflected by the Gosnells City goalie.
This seemed to spur on City who was determined to score before half time.
There was a perfect run by Gosnells strikers down the left side who crossed the ball to his teammate missing the goal by inches but only moment's later Gosnells City player Wade Farmer scored.
The stands erupted with cheers as Gosnells began to finally find their footing and settle into the game.
UWA tried hard to equalise in the first half.
They were given the opportunity when UWA player Alex Kretowicz and Gosnells goalkeeper had a controversial altercation resulting in a yellow card for the goalie and a broken collarbone for Kretowicz.
Despite his injury, Kretowicz took the penalty kick, which was awarded to UWA and they equalised.
Their moment of glory was short lived when about 10 minutes before half time Gosnells player Aaron Goslani scored a second goal.
The start of the second half began slowly but quickly built up momentum.
Gosnells captain Scott Pereira went down with an alleged broken ankle but this did not stop Gosnells City from scoring its third and final goal.
Gosnells player Caleb Aquino's goal was neat and quick.
He saw an opportunity and took it, kicking the ball straight down the middle of the field and into the goal.
UWA player Connor Devlin scored but it wasn't enough to boost his team's confidence or more importantly penetrate Gosnell's defences.
The second half resulted in Gosnells City receiving a number of yellow cards which saw crowds yell to the referee, 'what's the matter with you, you wally,' and 'sit down you tit.'
The referee did not seem to mind the insults thrown at him and at one point turned to face the crowd with a smile on his face.
Gosnells head coach Alan Dunlop said he was thrilled with the result.
"We have worked hard," he said.
"UWA are a good side and to be able to beat them was great.
"I'm really happy."
UWA head coach Michael Janssen said he was disappointed.
"We made too many errors and mistakes and we allowed chances to score to be taken away from us," he said.
"Gosnells played in style it is a credit to them.
"We had chances to turn the game around but we didn't take them and we must be more constant.
"That is football."
Gosnells City play Western Knights on June 17 at 3pm at Walter Padbury Reserve in Thornlie.