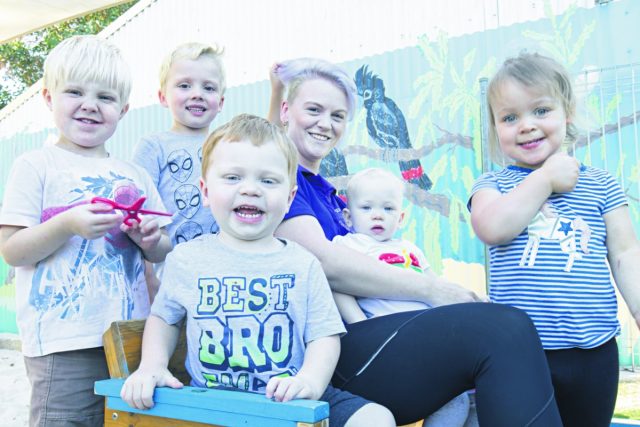 A Serpentine childcare worker has admitted she was nervous about losing her golden locks but admitted shaving her head for this year's World's Greatest Shave was well worth it.
Stacey Barlow decided to take part in the campaign earlier this year with an initial goal to raise $560 to help fight leukaemia.
She said there were a few people she knew who were connected to those who have passed away from the illness or who were currently undergoing treatment.
"I am very nervous as my hair means a lot to me but it's a good cause," she said.
Mrs Barlow will be shaving her hair off at a morning tea event at Serpentine Child Care on March 16 with the kindergarten children taking turns at cutting her hair first.
The Leukaemia Foundation World's Greatest Shave was an annual fundraiser encouraging people to shave, colour, wax, cut or trim their hair to raise money for individuals and families facing blood cancer.
Now in its 20th year funds from the World's Greatest Shave help to fund vital research into blood cancers like lymphoma, leukaemia and myeloma.
For more information visit worldsgreatestshave.com.