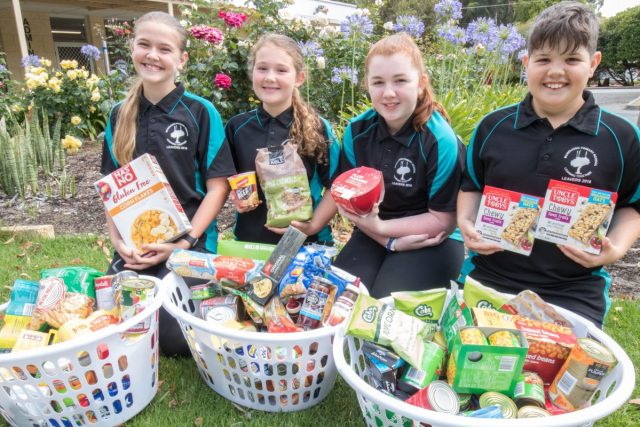 A total of six laundry baskets full of non-perishable food donations will fall into the hands of those who need it most this Christmas thanks to the efforts of a local school and the community. 
Mundijong Primary School, together with the support of Bendigo Community Bank, the Department of Child Protection and Byford Uniting Church collected donations over a two-week period to give to needy families and nursing home residents this festive season. 
Acting principal Cheryl Wellburn said the school took part in the appeal every year and tried to help the Serpentine Jarrahdale community whenever they could. 
"As a school community we encourage our students to think of others and do what they can to help out in the local community," she said. 
"Mundijong Primary staff, students and parents work together as a team to provide a great environment for learning and community plays an important part." 
The donations included everything from pasta, cereal and biscuits to ring-pull cans of vegetables, tinned soups and sauces.