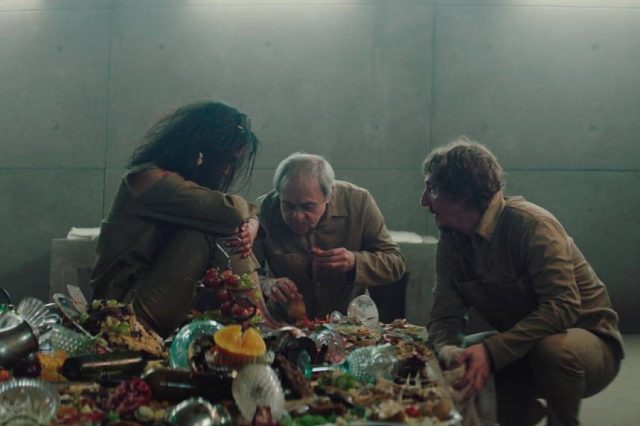 There are three types of people – those at the top, those at the bottom and those who fall.
Galder Gaztelu-Urrutia's Spanish horror thriller "El Hoyo" or "The Platform" for English viewers, will leave the audience in shock, a little pale and perhaps needing a trip to the loo.
The more disturbing it gets, the more difficult it is to keep your eyes off the screen.
The Platform is set in a futuristic tower-style prison where more than 200 inmates share one level with another inmate.
However, if you think some prisons are terrible, this prison is far beyond any of your expectations.
Inmates are gradually fed once a day by a platform that slowly descends to each level, turning some of these inmates into the worst version of themselves.
Cannibalism, suicide, starvation, blood and guts are the result of system that simply does not work and one inmate will literally have to jump on the platform to find answers.
Even after seeing The Platform and trying to accept what my eyes were really seeing, I still find it hard to find answers, in fact I am still trying.
Despite the very raw and disturbing scenes, the audience really need to question whether the film symbolises capitalism, the future of our society or for those with more philosophical views, could this be a representation of hell?
It might be worth looking for Dante Alighieri's poem The Divine Comedy to understand how the system really works.
Rating: 4 out of 5
Rated: R18+
Out in Netflix now.