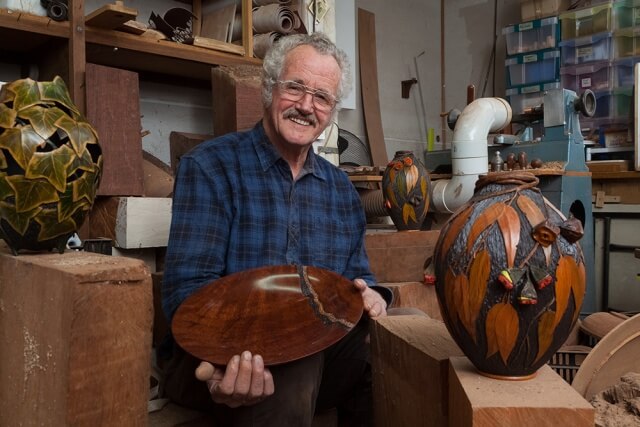 Forty artists will open their studios to the public, inviting all to a fascinating world of creative discovery on the second annual Armadale Hills Open Studio Arts Trail next month.
As part of the Spring into Armadale Festival the studio arts trail celebrates the talents of artists living and working in the Armadale hills region.
Twenty studios will be open to the public for the eight-day program comprising established practitioners well known in the industry to exciting new talents, all of who live and work in the City of Armadale. Armadale mayor Henry Zelones said the trail was an exciting community-driven initiative introduced last year.
He said it provided an excellent opportunity to celebrate the local arts.
"The interactive tour of the studios and works of artists provides an intimate opportunity to appreciate their inspiring creative processes," he said.
"We are proud of our local artists and have some great talent in our city that we want everyone to see.
"An opportunity such as this to meet some of our region's artists enhances our understanding of the world around us and hopefully gives people the inspiration and creativity to express themselves in their own way.
"Armadale's rich cultural heritage is too good a secret to keep and I thank the participating artists that have offered their time to give us all a glimpse into their wonderfully creative and colourful world."
The trail will run from September 8 to 11 and 15 to 18 from 10am to 4pm.
For more information visit visitarmadale.com.au/spring-armadale.