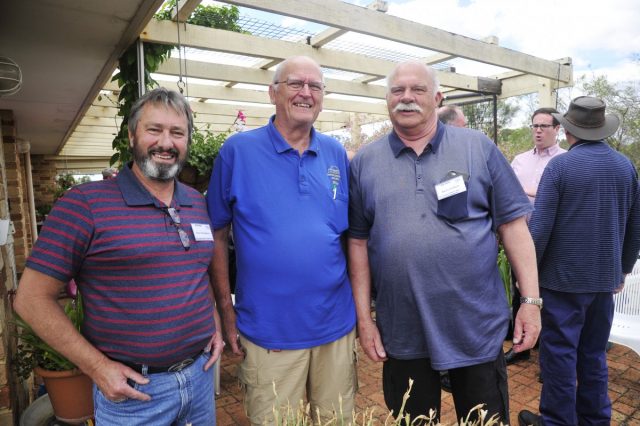 The Harrisdale community has officially landed itself its very own men's shed thanks to many years of hard work, fundraising, donations and the generosity of a local couple.
Long-term residents Ken and Aileen McKay chose to donate their empty shed at their Balannup Road property so it could be used by members of the community as an incorporated men's shed.
Affectionately called 'The Shed' and with the motto 'getting it nailed' a small group of members have been busy preparing the workshop and getting it ready for operation prior to its official open day last Sunday.
President Keith Steicke said the opening attracted about 80 people including other men's shed members.
"We have about 15 official members and many more casual ones but nearly every week we have more men turning up to join us," he said.
"As president I notice the change in people's lives where they come out of their shells and interact with other people.
"They are not afraid to share their skills and even as I have in my life where some of us have lost our loved ones, it gives us back a reason to live.
"It can be a time of caring and sharing or just giving the ladies a bit of time out."
The group has been working on restoring a 1955 Morris Minor and will soon be contacting schools, childcare centres and playgroups to see if they can help with any projects.
For more information about The Shed call Keith on 0402 405 177.
Photographs – Richard Polden.