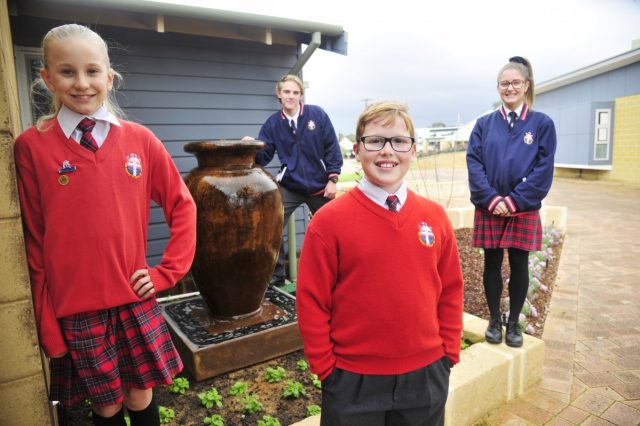 A tranquil garden with an extra special meaning was planted at a Camillo school during the last holiday break. 
John Wollaston Anglican Community School's 30th anniversary garden was completed last month and was a labour of love by an outside contractor and the school's grounds staff. 
Principal Anne Ford said the garden is enjoyed by all primary and secondary students who walk past the display every day. 
"The garden entails a water feature and bench seating donated by the classes of 2016, 2017 and 2018," she said. 
"It is filled with camellias, roses, lavender, annuals and crepe myrtle trees." 
Ms Ford said she is looking forward to the garden flourishing over the next few months. 
"The garden is a tranquil and quiet place within the school to sit and relax and over the years we see it as being a meeting spot and a lunch spot for students," she said. 
A time capsule was also buried in the garden during the school's Founder's Day earlier this month. 
It included photographs representing student life in 2019, a photo of the oldest and youngest student enrolled, a staff roll and attendance roll of the day, a school tie, wishes for the future from primary captains and secondary prefects, drone footage of the school grounds, some student badges and many more significant items. 
The time capsule is expected to be dug up and opened by future students and staff in 25 years' time, in the year 2044.