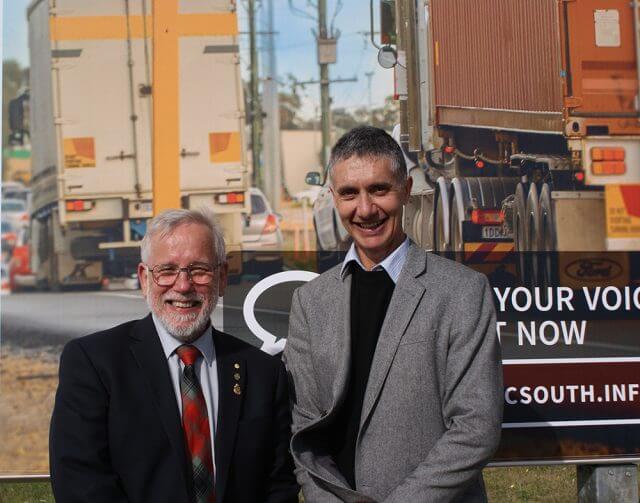 Major Armadale infrastructure and road projects hit the federal radar after opposition leader Bill Shorten committed to a combined $170 million in funding to fix issues at Denny Avenue in Kelmscott and widen Armadale Road.
The commitment was reliant on the Labor party being elected at next year's federal election and still required state funding to complete the projects.
The Armadale Road project, unveiled by the cities of Cockburn and Armadale, would cost $290 million to widen Armadale Road and construct a bridge over the freeway to connect the road to North Lake Road.
Over the past seven months stakeholders including Transport Minister Dean Nalder have stated a Davis Road underpass solution to Denny Avenue issues could cost between $50 million to more than $100 million.
Mr Shorten said the projects would be great for community safety but also generate about 1700 jobs.
Armadale mayor Henry Zelones said the news would delight the Armadale and Forrestdale business communities as well as those residents reliant on access to jobs and business in Cockburn and along the freeway.
National growth areas alliance (NGAA), the national association representing outer metro local governments, also welcomed the announcement.
NGAA WA state spokesperson Tracey Roberts said the commitment was recognition of the infrastructure needs of outer suburban growth areas.
"The NGAA welcomes this commitment by Labor and I call on the federal coalition to also commit so that regardless of the outcome of the Canning by-election these critical projects get delivered," she said.
Yesterday Prime Minister Tony Abbott made no funding commitment but said the government would consider the Armadale Road project.
Premier Colin Barnett said he would not engage in a bidding war over road funding with the other states leading up to the next federal election.
Mr Nalder was contacted for comment but referred the enquiry to the Prime Minister's office.