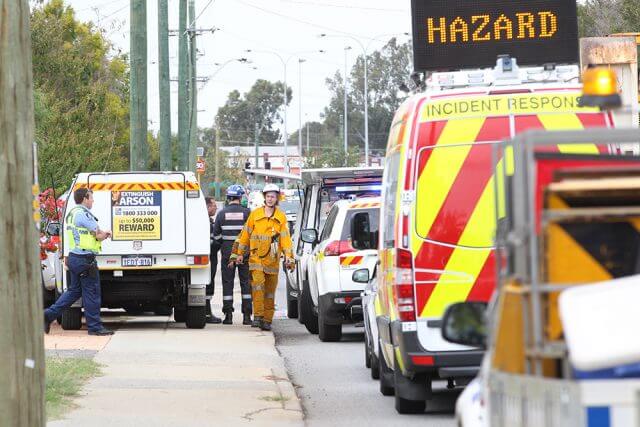 UPDATED: 9.43am.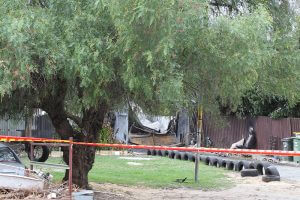 A man feared missing in a house fire in Byford has now made contact with family.
An early morning fire razed a home in South Western Highway, near Clara Street, Byford.
Tenant Rachael Bertram came home early this morning to find her property on fire.
She said a male friend had been staying with her and was inside the house.
"My friend had been staying with me for a couple of nights because he needed a place to stay," she said.
"He was asleep in the games room but we haven't been able to find him.
"If he'd got out why isn't he here?"
It was believed the man has since contacted a family member, who appealed for him to come home.
Ms Bertram said she had rented the home for about eight or nine years and the contents were uninsured.
"All I've got are the clothes on my back," she said.
"I was really worried about my dog but he's here so he must have got out some how."
A Department of Fire and Emergency Services spokeswoman said the blaze was reported at about 5.16am this morning.
She said eight fire crews from Armadale, Belmont, Mundijong, Byford and Success attended and had extinguished the fire by 6.10am.
Neither police or DFES were able to confirm reports of the missing man.
Investigations into the fire were continuing.