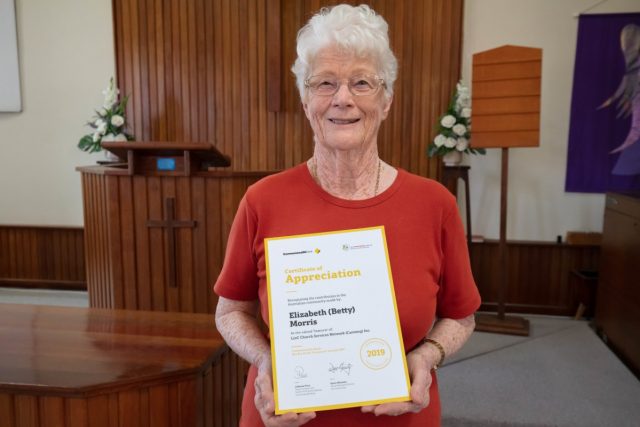 While Betty Morris might see herself as just a silent partner in the background, her colleagues see her as a brick, solid, switched on, ever reliable and a totally dedicated woman.
Ms Morris has been involved with Love in the name of Christ (LinC) which is a local incorporated community non-for profit association.
Linking one person's heart to another person's need is LinC's ethos when it comes to helping the community and Ms Morris said this is part of who she is.
Currently the organisation has 15 active groups in Australia with the one in Western Australia operating in Canning since 1992.
Ms Morris joined LinC in 2002 as a treasurer and has since served the community by relieving, alleviating suffering, poverty and distress locally.
She recently received an award aimed at recognising good financial practice in the community.
When hearing of the award Ms Morris said she was humbled and flattered and even said she felt unworthy of it yet satisfied to see LinC mentioned in the award.
Along with 60 volunteers, Ms Morris will be putting together a LinC picnic on February 15 at Masons Landing.
The group wants to encourage more people to get involved and people in need of assistance to contact them on 0452 568 558.