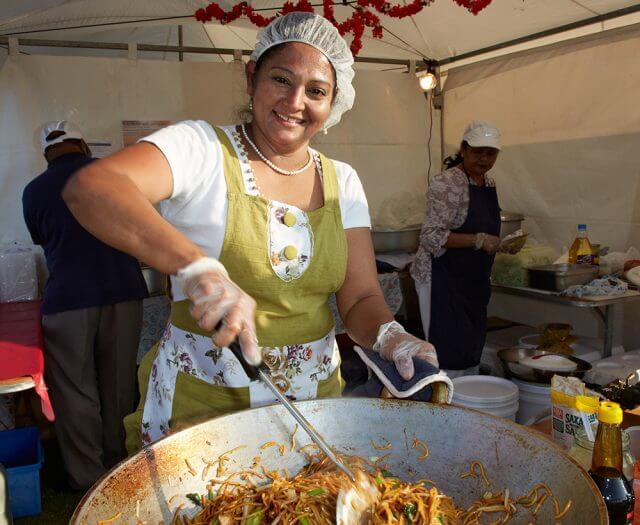 Now in its 15th year the City of Gosnells' multicultural food fair was guaranteed to tantalise tastebuds with cuisines from around the world when it returned this month.
The food fair, to be held at Langford oval on November 13 from 5pm to 9pm, would feature carnival rides, free children's activities, entertainment, a youth chill out area, a local producers' tent and a fireworks finale at 8.45pm.
There would also be more than 40 food stalls representing a diverse range of cultures including Indian, Thai, Malay, South African, Brazilian, Palestinian, Aboriginal, Spanish and Nepalese.
The fair would cater for the whole family and entry was free. While food could be purchased from the food stalls, fair goers were welcome to bring a picnic.
A new addition to the food fair would be a lantern parade showcasing the City of Gosnells lala lantern project, a community initiative designed to engage young people in an art project over the October school holidays.
City of Gosnells mayor Olwen Searle said the multicultural food fair kept growing from strength to strength and was a testament to the diversity of the city and great community spirit.
"This will be a wonderful event where families can enjoy the food stalls, entertainment, lantern project and fireworks in the local area," she said.
Parking at the event was limited and people were encouraged to carpool or use public transport.
For more information about the event call 9397 3121 or visit www.gosnells.wa.gov.au.