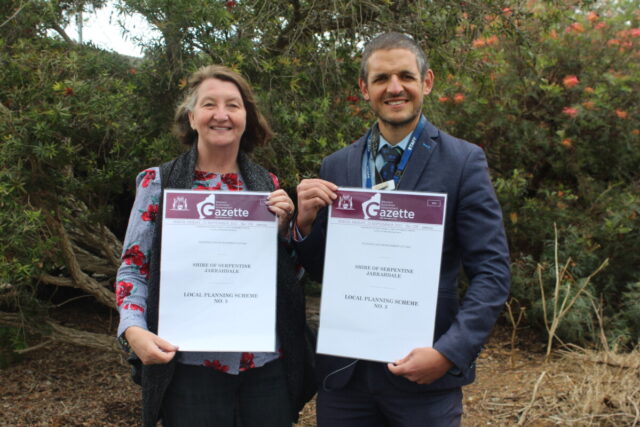 Town planning in the Shire of Serpentine Jarrahdale has moved into the 21st century after gazettal of the new Local Planning Scheme No.3 on Friday, September 22.
Shire president Michelle Rich said the scheme will streamline land use rights and make the job of administering and managing those rights much more efficient.
"The previous Town Planning Scheme No. 2, which has been in place since 1989, has required over 200 amendments over the years, highlighting the need for a more comprehensive and up-to-date planning framework," Cr Rich said.
Replacing the almost 35-year-old Town Planning Scheme No.2, the new scheme will guide the Shire's future development and ability to facilitate the rapid levels of growth expected in the coming years.
Cr Rich said gazettal of the scheme was a significant step forward in the Shire's ongoing commitment to responsible urban development.
"Local planning schemes serve as vital tools for managing and improving land use within our jurisdiction," she said.
"This new scheme positions us favourably ahead of what looms as a major period of growth for SJ with State initiatives such as the Tonkin Highway Extension and Byford Rail Extension coming soon."
Gazettal of the Local Planning Scheme No.3 marks the conclusion of a journey spanning more than seven years for the Shire.
The process included community consultation and discussions with landowners, state agencies and developers, with the resulting scheme now aligning with the latest state planning reforms and policies.