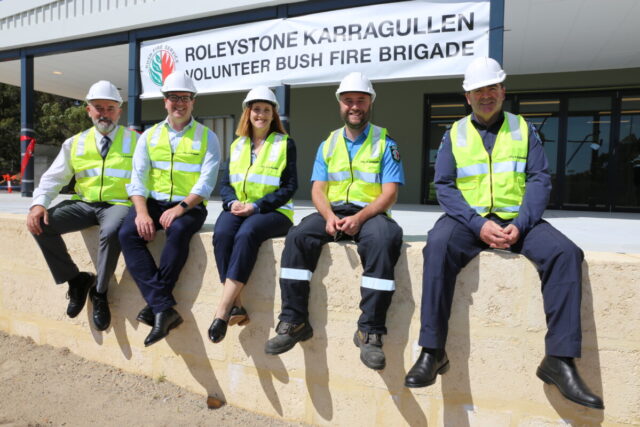 Volunteer firefighters for the Roleystone Karagullen Volunteer Bush Fire Brigade got a sneak peek at their new station on Tuesday.
Getting the Springdale Park-based facility out of the ground was an exercise in cooperation between the three tiers of government, with the federal government fulfilling their election promise of a $2 million grant, the Department of Fire and Emergency Services putting forward half a million, and the City of Armadale rounding up the costs with a $2.89 million contribution.
The mayor and councillors from the City of Armadale, local state member Hugh Jones and local federal member Matt Keogh joined DFES superintendent for the SE Region Alan Crossman and brigade volunteers to celebrate the new station ahead of its official opening in the coming weeks.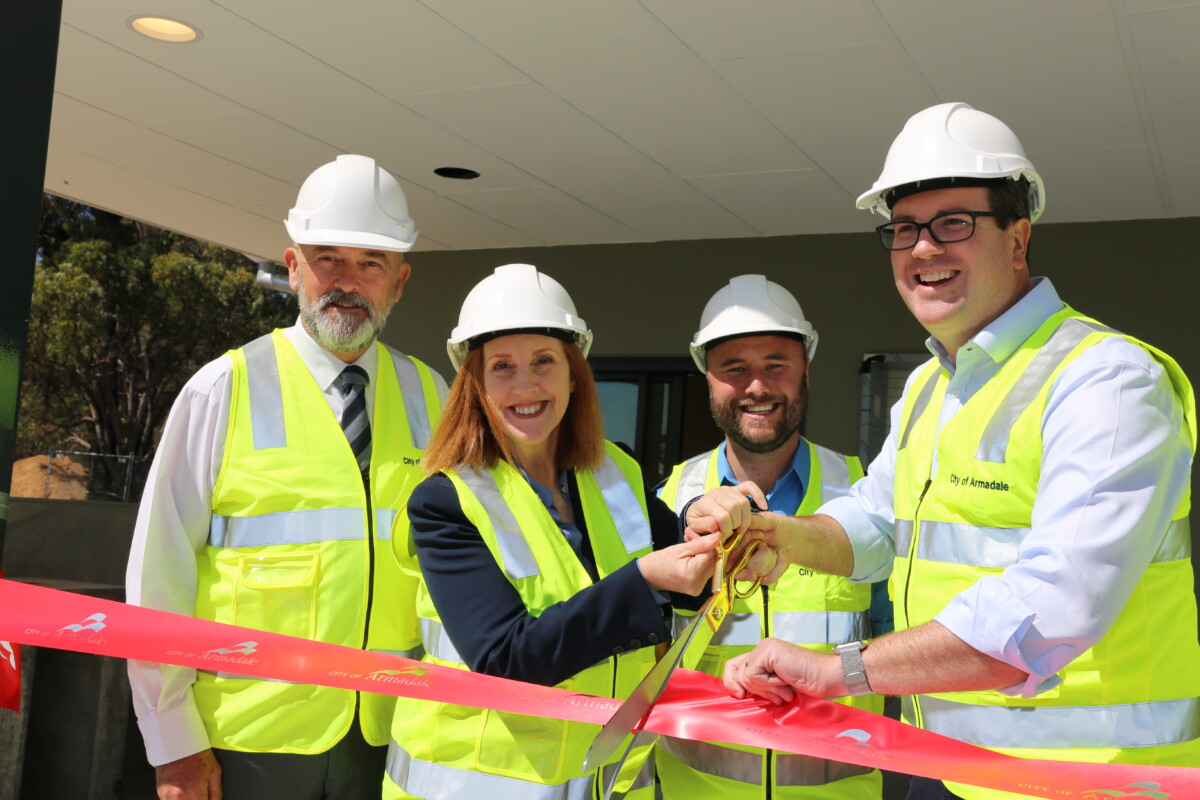 Mayor Ruth Butterfield thanked Burt MP Matt Keogh for his behind-the-scenes work in ensuring the money for the project came through.
"I've got firsthand experience in understanding the importance of resourcing our local firefighters – local volunteers in this area regularly protected my family home throughout my childhood," Mr Keogh said.
"So, making sure we got that funding was very personal for me.
"We already know we're going to have heatwave after heatwave this Summer – it's going to be a hard slog. I'm so grateful this is here now."
He paid tribute to the time commitments and physical exertions that volunteer firefighters put themselves and their families through to protect communities.
"I hope this facility will be a testament to that sacrifice…It's not about where the station is – it's about the work they do protecting lives and property every fire season," he said, referencing the resentment that still simmers after the two brigades parted ways two years ago.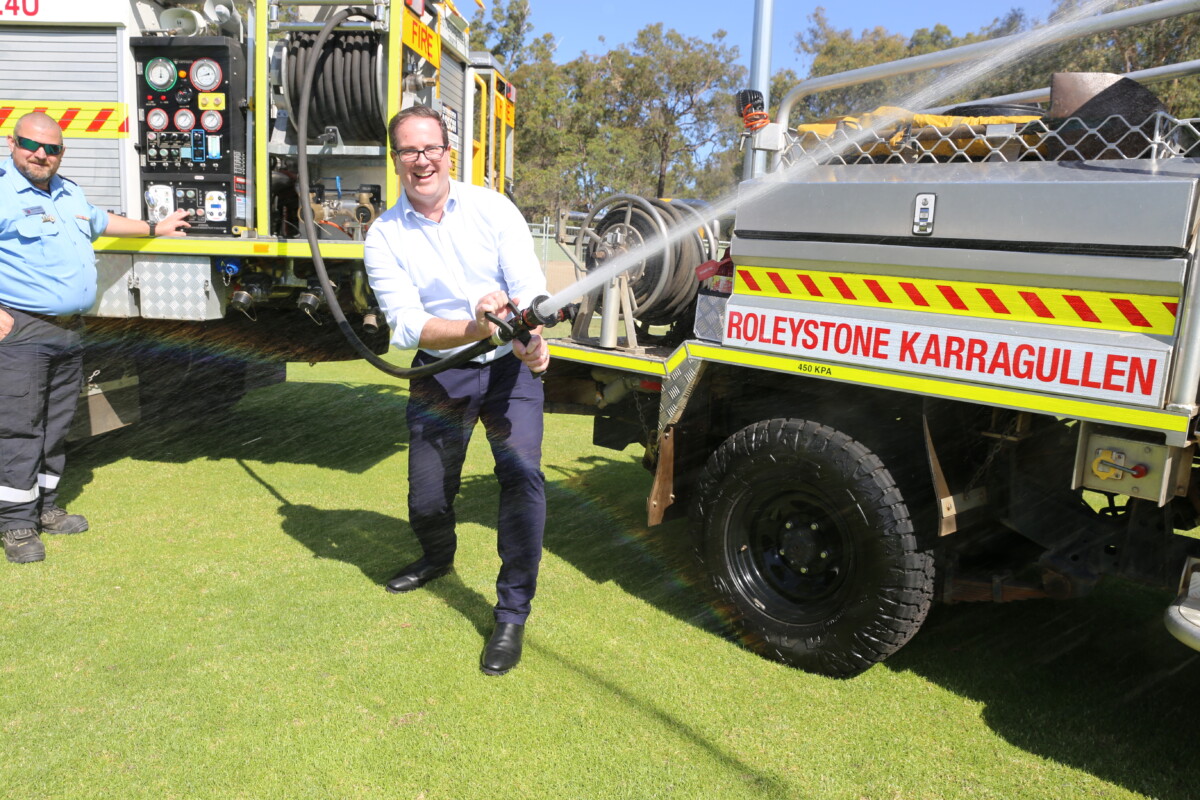 Member for Darling Range Hugh Jones said he also knows too well what those sacrifices mean after his family's properties were saved by volunteer firefighters at the expense of their own in the tragic Kelmscott/Roleystone bushfires.
"Two of the 72 properties destroyed in the terrible events of 2011 belonged to the firefighters' families, whose commitment to putting themselves on the front lines meant they were unable to save the homes of those closest to them. Tough times bring out the best of communities, and I am proud this new fire station demonstrates our community's commitment to our selfless and invaluable volunteers," he said.
DFES superintendent for SE Region Alan Crossman said he sees the station as a "real positive".
"This is going to be a legitimate base to run operations from," he said, adding that he'd love to see buildings like this one rolled out along the entire scarp eventually.
Right now, the building is still little more than a shell, but the finished station will boast solar panels and battery storage, a 247kL potable water tank, a 129kL dedicated firefighting water tank, two-vehicle wash down bays, and an Aerobic Treatment Unit.
It will be able to house up to six firefighting trucks, and also includes a training room, locker rooms, shower facilities, decontamination area and office spaces.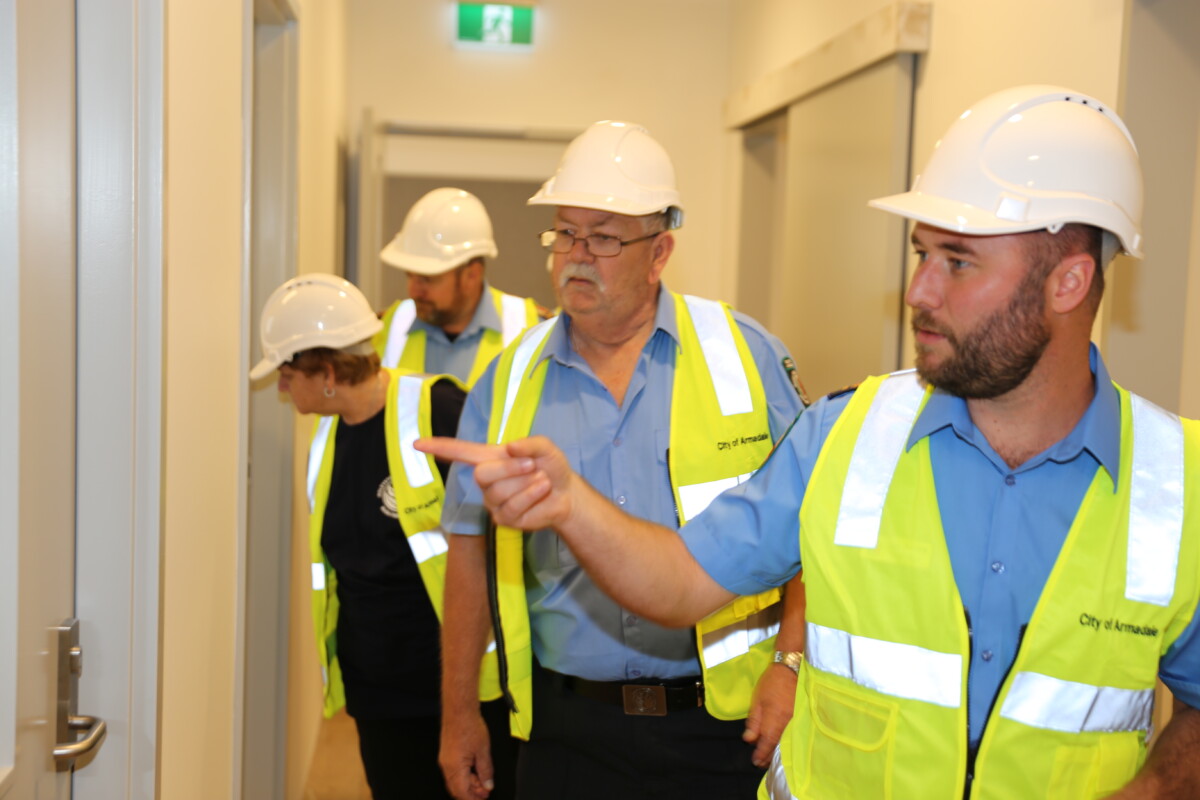 Brigade captain Sean Anderson said they were happy to have been consulted throughout the entire design and construction phase to make sure the facility was built for purpose.
Currently the brigade has around 40 active members, but the new station has the capacity to train over 100 volunteers.
After the official ribbon-cutting by dignitaries, captain Anderson took his crew on a walk-through. The volunteers marvelled at the vastness of their new station – almost double the size of the brigade's former shared base.
The Examiner asked what this moment, and this station, meant to them.
"One word – home," they said.
"We're really looking forward to moving in – we'll be in before fire season," captain Sean Anderson said.
The crew already have plans to personalise their new homebase by constructing a memorial garden at the front of the station in honour of long-serving members who have since passed away.
The garden will feature a bespoke bird bath engraved with the firefighters' prayer.