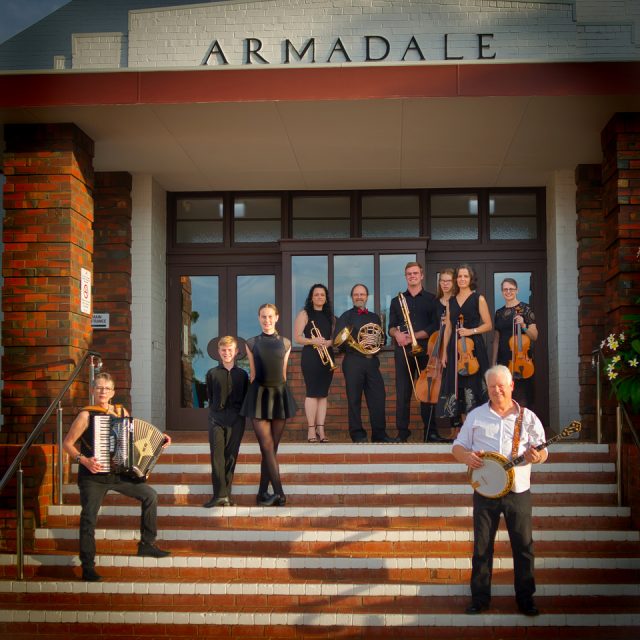 The Classic Sounds Orchestra will bring the Armadale District Hall to life early next month, for the Armadale Arts Festival's new event "A Musical Patchwork."
The orchestra has invited guests from around Perth to give two exciting concerts, on Saturday May 8 at 2pm and 7pm.
A variety show that celebrates the world of music and dance, A Musical Patchwork will bring together performers from Armadale and the wider Perth area.
Irish dancers 'Celtic Academy' will join the Classic Sounds Orchestra, along with a comedy skit from Roleystone Theatre, Indigenous choir from Willandra primary school, Morris dancers "The Mad Tatters," and Gavin Grace from Arts vs Depression.
Completing the line up is "The Vanuatu Singers," and guest soloists Cathie Travers on piano accordion, and Ian Simpson on Banjo.
Musical Director for Classic Sounds Orchestra, Rachel John, is thrilled to be bringing such a huge collaboration to Armadale.
"There is so much entertainment in one concert, this is a family-friendly event and ideal for inspiring children and adults alike," she said.
"Ian Simpson and Cathie Travers have both performed internationally and we are privileged to have them as special guests sponsored by the City of Armadale.
"Gavin Grace has a rich singing voice and along with Rachel and Cathie, Gavin is one of the past "Festival Artists" who continue to mentor and represent the arts community of Armadale.
"The diversity of the orchestra repertoire, as well as all the special guests means audiences will be captivated for the entire show."
Tickets are $25 adult and $20 concession, and can be purchased online trybooking.com/BPYKJ or reserved by calling 0467 554 544.