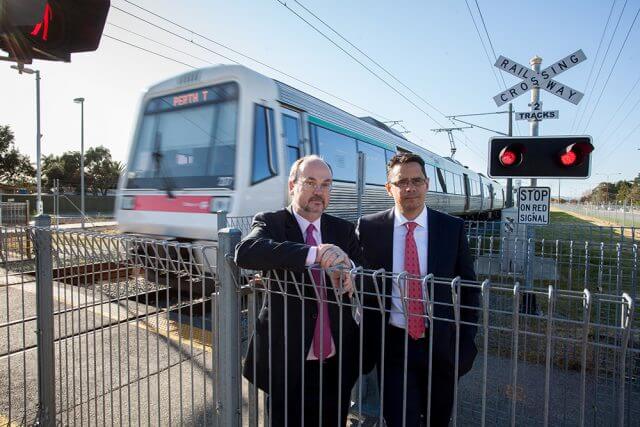 Problem level crossings like the Wharf Street level crossing in Queens Park would be replaced with grade separations under a strategy unveiled by the Labor party on Monday.
The strategy was a part of Labor's metronet plan, a key commitment from the party for the 2017 state election.
Speaking at the Wharf Street level crossing, shadow transport minister Rita Saffioti said the metronet plan involved removing dangerous level crossings on the Armadale, Midland and Fremantle rail lines.
She said they would consult stakeholders further to determine the delivery of the strategy.
"We will commence a program of fixing these level crossings to ease congestion, reduce waiting times and improve safety around rail lines," she said.
Member for Cannington Bill Johnston said despite the Gerard Street bridge the three level crossings along Sevenoaks were becoming completely dysfunctional.
"Wharf street is the worst one, you've got two major roads intersecting, a bike path, four local schools and then you've got the boom gate coming down 30 minutes out of each 60 minutes in the morning," he said.
From 2009 to 2013 the wharf street level crossing recorded 140 crashes.