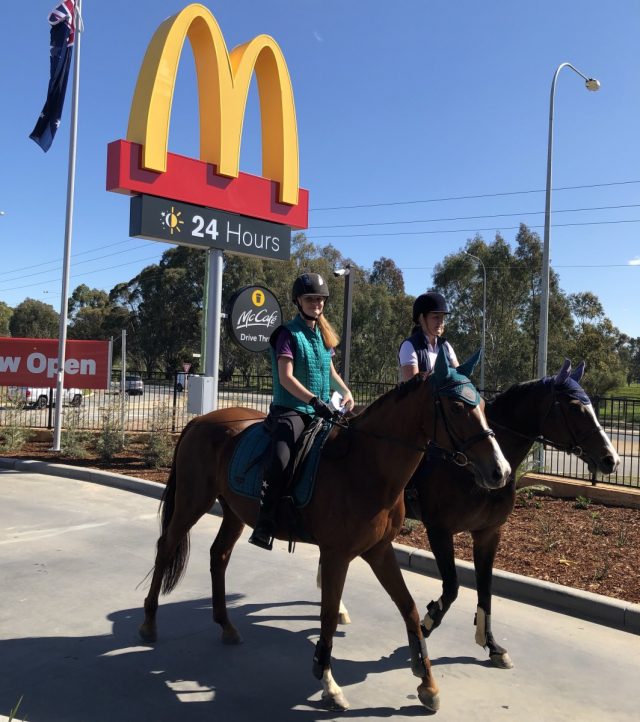 Byford's newest fast food outlet received a welcome visit from two very unique customers last week as two horse riders saddled up for a snack.
Amanda Worthington and Georgina Clarke mounted their horses and walked through the Byford McDonald's drive thru on Saturday morning, surprising staff on their first day at work.
Georgina's mother Joanne Clarke said the staff were surprised to see the furry customers appear at the pay window.
"The staff said obviously they wouldn't encourage it but they were glad we put in the correct safety measures to make sure the public and the riders were safe," she said.
The Byford fast food establishment on Thomas Road and Kardan Boulevard officially opened the doors to its 24-hour restaurant on Saturday.