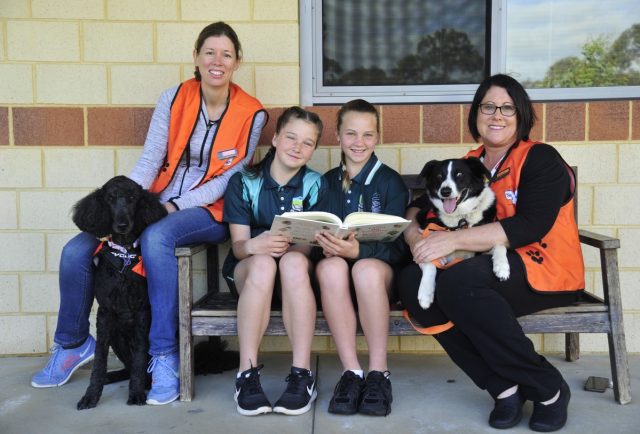 Several students in the Armadale region are keen to take part in a new type of learning but they need your help.
Not-for-profit organisation Story Dogs is a reading support program, which sees children read to an accredited dog and its handler in a bid to improve their reading skills and confi dence.
Linda Williams currently coordinates the program in four regions within the Perth metropolitan area but the workload is too large and she is now looking for some help to get the program off the ground in the Armadale region.
"We currently have three volunteer dog teams within the City of Armadale but for the program to go forward we need a coordinator to run the program locally, allowing more schools and children to be in the program," she said.
"Story Dogs volunteers visit the school of their choice every week, same day and same time, for approximately a two-hour block of time.
"Students come to cherish their Story Dogs team, so it is very important that you are available and can commit to at least four school terms."
There is currently two dog teams at Clifton Hills Primary and one at John Wollaston Anglican Community School and the students at Harrisdale Primary are awaiting a new dog team.
The role of a coordinator involves addressing new enquiries from schools and volunteers, training new volunteers, signing up new schools, supporting and managing volunteers and schools and helping to find sponsors for dogs and new coordinators.
The process to become a volunteer can take up to three months from a casual meet and greet to volunteering in a school.
Each handler must have a current working with children check, while each dog must pass an accreditation test, have annual veterinary checks, vaccinations, council registration and be clean and groomed before going into schools.
For more information or to volunteer visit the Story Dogs website or email linda@storydogs.org.au.