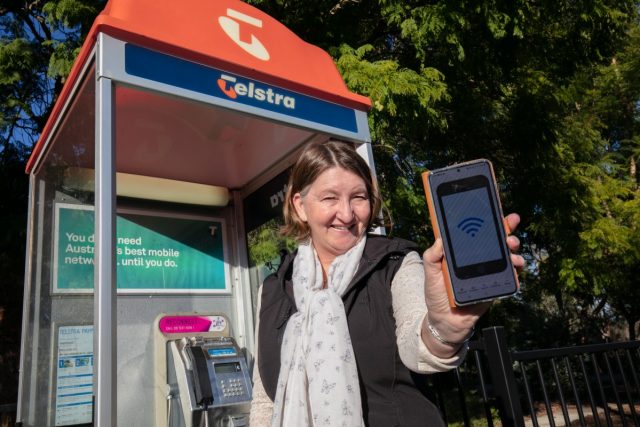 After countless community complaints and unreliable phone service in its own administration building, the Shire of Serpentine Jarrahdale has vowed to take the region's telecommunications issues into its own hands.
Today, the shire will launch a two-week survey period in a bid to understand the issues residents are facing with regards to their phone and Internet connectivity – the results of which will be used to lobby the federal government to improve local infrastructure.
It is understood telecommunications issues have plagued the shire for several years.
According to the most recent coverage map, published in February, the vast majority of the shire's residents still only having minimal access to 3G and limited 4G services along Jarrahdale Road and parts of South Western Highway – technology that is now almost a decade old.
While acknowledging that telecommunications infrastructure was not the responsibility of the local government, shire president Michelle Rich said the shire was committed to advocating for better services on behalf of its residents and local business owners.
"It is critical that everyone has access to reliable phone and internet services, but we are aware that people in our community are experiencing issues, which is why we want to hear from as many people as possible," she said.
"This is an ongoing issue and it's wide-reaching.
"The issues vary from one end of the shire to the other and we believe the best way to assess this is by obtaining feedback from our residents and business owners.
"We agreed that by working together it would help put the spotlight on this critical issue for our community.
"We're currently one of the fastest growing local government areas in the state and we want to encourage people to live and work here.
"The community have every right to be upset about this – they're paying for a service.
"The shire is committed to working with our state and federal MPs on shared issues and priorities, and we hope we can get a positive outcome for our community on this issue."
Examiner Newspapers understands the shire had been discussing telecommunications issues with Federal Member for Canning Andrew Hastie for several months, with the two parties agreeing a formal survey was the best path forward.
The survey opens today and will close at 5pm on June 18.
To complete the survey, visit sjshire.wa.gov.au/consultations/ or visit the shire's Administration Centre.