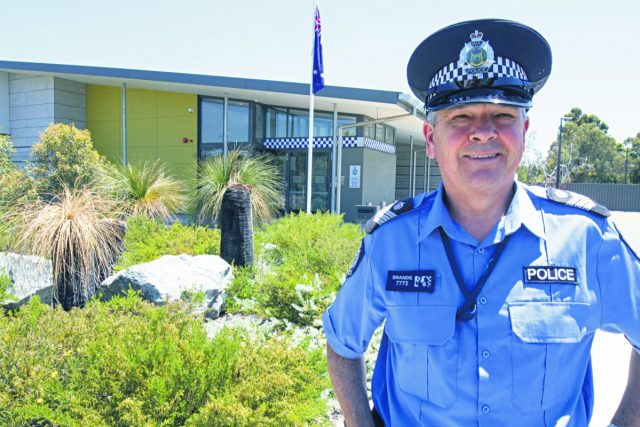 A local Senior Sergeant has been recognised for his extreme dedication and involvement in the search and recovery of 65-year-old Ian Collett who was found dead in bushland earlier this year. 
Mundijong Police Snr Sgt Darryl Brandis was named as the mission controller in the four-week search for Mr Collett. 
Mr Collett left his Canning Vale home on May 19 but sadly never returned. 
As a result of his involvement in the search and the weeks after Mr Collett's death, the Collett family nominated him for the individual category in this year's Nine News WA Police Excellence Awards. 
Snr Sgt Brandis said he was very humbled to be nominated, however he believed the search was a team effort and all involved should be commended for their efforts. 
"A total of 170 nominations were received all up and that was for teams and individuals and that list was then shortened to 10 and then shortlisted to three individuals and three teams," he said. 
"When I saw my name in the final 10 that was pretty much enough for me. 
"If I come third out of the three, I will be pretty chuffed." 
The humble Snr Sgt said the search for Mr Collett was like no other search he had ever experienced or heard of during his long tenure with the police force. 
"I have been a planning officer and an operations officer before and have also been involved in the Kelmscott Roleystone fires and the Waroona Yarloop fires previously," he said. 
"This was the most complex search I had ever been involved in as Ian was very mobile and therefore the search area was constantly changing. 
"We had a great relationship with Ian's family… they are really beautiful people who were caught in a sad situation where someone with a cognitive impairment went out for a walk and never came home." 
Snr Sgt Brandis was also involved in a similar search a month later when 80-year-old grandmother Alice Smallhorn went missing in bushland in Karrakup. 
"She has gone missing previously four or five times while I have been at Mundijong and we have managed to locate her each time," he said. 
"The last time she was found, I am a hundred per cent sure that if Airwing hadn't have found her, she would have perished in the bush. 
"That was an eye-opening day for me in that we had recently dealt with the situation with Ian and I didn't want to be in that situation again." 
Snr Sgt Brandis will go up against Senior Constable Ben Ferris from Merredin Police Station and First Class Constable Nathan Smith from Broome Police Station, who were also named as finalists in the individual category. 
The winners and runners up will be announced at a breakfast awards ceremony on December 6.