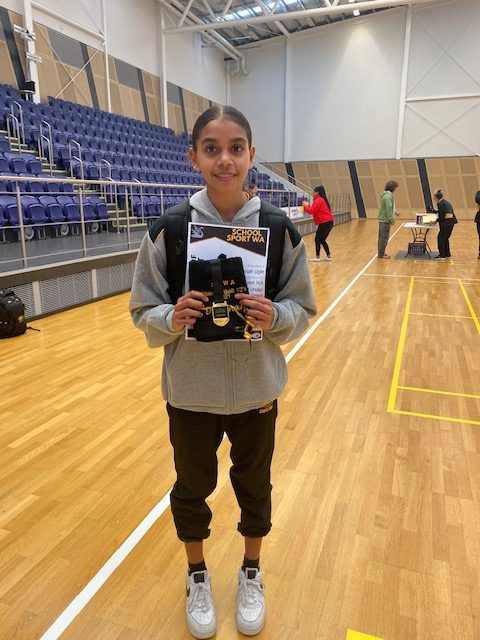 Local Year Seven student Deannah Ugle from Byford Secondary College participated in the School Sports WA state team and went on a tour down south.
Miss Ugle started playing at age seven, after watching her older sisters play she decided that's what she wanted to do.
"My favourite thing about netball is to be competitive," she said.
"I love to give it everything I have and the feeling of winning is amazing.
To take part in the School Sport state team, Miss Ugle had to trial with around 260 players.
"The first day of trial consisted of the North of Perth players trialling separate to the south of Perth," she said.
"Once both those trials had finished, a few days later all the selected athletes were published on the school Sport WA website with the players numbers."
After that, a few days later the North and South successful players trialled together before some were cut.
There was then some training sessions, and after a few of those a squad was named with about 20 girls.
"Some match plays were done and training sessions and from that the final 12 players were selected plus three extras," Miss Ugle said.
"To become part of the team I had to train hard and have a passion for netball, I went to training once a week for an hour and built up a rapport with my team mates."
Miss Ugle said she really enjoyed the tour, which took place in Busselton because the students couldn't travel nationally.
"The tour was so much fun, all of us girls got to go down into the caves," she said.
"We walked the jetty, went out for dinner and generally just had heaps of fun together.
"I loved every part of it."