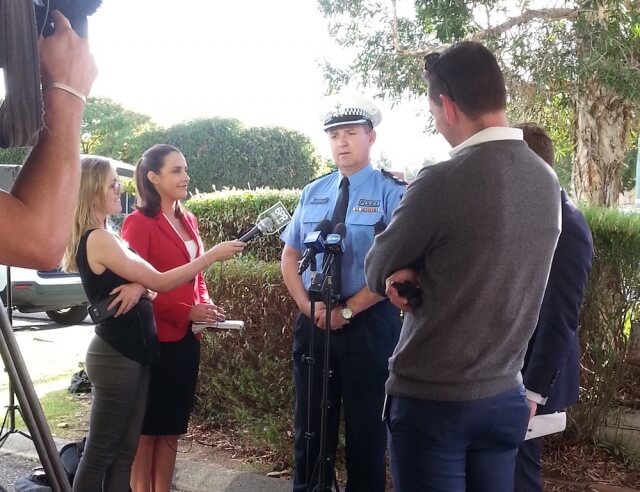 A 54-year-old male sergeant from the Armadale response team was stabbed in his lower right leg in the early hours of last Friday.
The officer was responding to an incident outside Gosnells Police Station at about 3.30am when a 46-year-old man was allegedly threating self-harm with a knife.
District superintendent of the South East Metropolitan District Brad Sorrell said police negotiated with the man for over an hour.
"At the end, to bring things to a resolution the police attempted to restrain the individual," he said.
"During the course of that restraint the sergeant received a stab wound."
Mr Sorrell said the sergeant was at home with his family recovering.
"He is very sore," he said.
"But he sends his appreciation to his partners and officers.
"He is an experienced officer and nothing is going to put him off coming to work."
The sergeant has been on the force for more than 30 years.
Mr Sorell said the incident had been distressing but the sergeant had the full support of the force.
"It is a dangerous job," he said.
"That's what we do, we serve the community."
Mr Sorrell said he had reviewed the case and said the officers had been extremely professional and he was proud of their efforts.
He also said the 46-year-old man was tasered during the restraint but as the matter was before the court he could not make any further comment about it.
The 46-year-old man was taken to hospital for a health assessment.