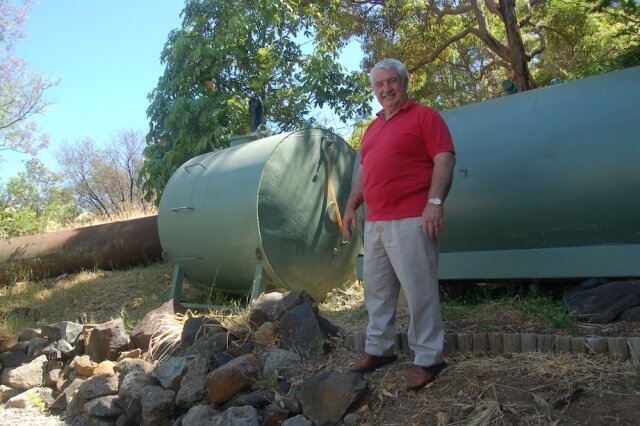 With bushfire season underway a Roleystone resident was urging residents in fire prone areas to go further with their home fire response plans.
Paul Clune installed a unique water jet sprinkler system on the roof of his house in 2006 after the 2005 Karragullen fire threatened his home.
The jets pump out four-tonne of water in 10 minutes and the system is fed by two large tanks of water which can allow it to run for up to 30 minutes or until they are empty.
He also has a sprinkler system set up under his veranda.
Mr Clune said he sourced all of the parts for his system himself, at a total cost of $10,000.
He said people living in fire prone areas like Roleystone had to accept the reality and come together as a community to ensure the safety of their homes.
"If you have 100 houses dropping four-tonne of water in 10 minutes it's going to stop houses becoming fuel depots," he said.
"Everyone says 'I can't afford $10,000,'…well hang on, if your house is worth $500,000 what's another $10,000 on your mortgage?
"It's better to be prepared for the sake of $10,000, it's peace of mind."
Mr Clune said his system would have its limitations in the event of a firestorm but if enough houses had a system like his, it could lower the risk of excessive fire damage to homes.