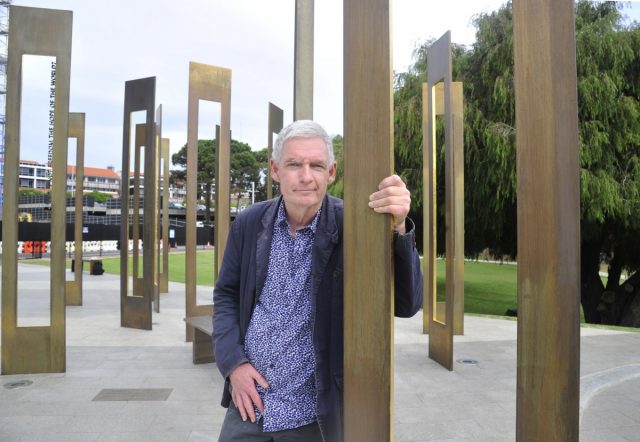 A renowned British sculptor is behind one of Curtin University's most significant artworks which commemorates Australia's war time prime minister John Curtin.
Acclaimed artist Walter Jack was appointed for the artwork as the university felt he captured the essence of who John Curtin represented in Australian history.
Other Views is an assembly of 18-three and a half metre tall blades cut from plates of solid brass, which represent windows and features five quotes made by John Curtin.
The installation is located in the corner of Curtin's central bus port interchange.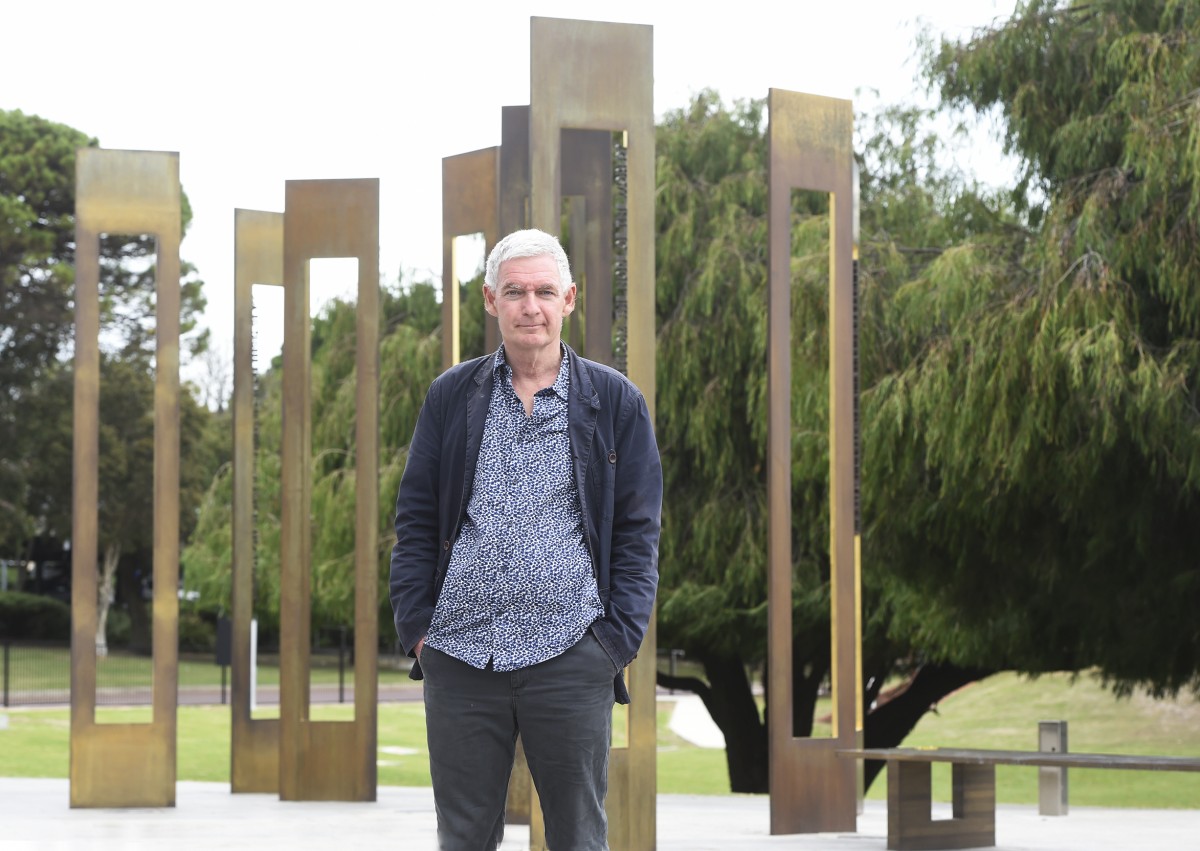 Mr Jack said he did extensive research to be able to understand John Curtin's vision and find the best way to honour him on campus.
"John Curtin was a man who probably didn't have time for memorials," he said.
"We didn't want to do something that just stood there saying John Curtin was great, we wanted something that encouraged people to think and windows are an opportunity to look out for, to reflect, to ponder and to question which are all things that he did.
"So, to do an installation to honour his work was a huge honour for me, especially coming from England."
All of the tall blades were finely cut using a water jet cutter which took about seven hours to cut one single window.
The remaining solid brass that was left out from each cut was also used and placed as a bench for staff and students to contemplate the installation.
Other left out benches will be sent to other Curtin University campuses around the world.
"This work will exist in a number of places as I think John Curtin might have wanted because he was somebody who thought beyond," he said.