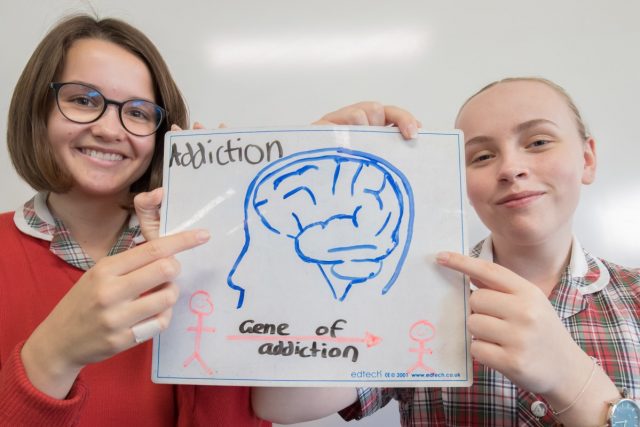 A 90-second video with a message about the addictive nature of technology, smoking, drugs, alcohol and gambling has been recognised at a national level with two local students awarded for their efforts.
John Wollaston Anglican Community School year nine students Eloise Henneberry and Alexis Bennett were awarded second place Australia-wide in this year's Explain the Brain competition.
The competition is an initiative of Genazzano Institute of Learning and Brain Sciences, which aims to promote neuroscience to students in years seven to 12 across the country.
This year's theme was 'The Addicted Brain' and Eloise and Alexis submitted a video to present their ideas on the topic.
Alexis said the pair brainstormed ideas and researched the topic in class time then produced the video on Movie Maker outside of class.
"The whole video took about a week to pull together," she said.
"The filming was fast however the voiceovers and editing were difficult due to the 90-second limit on the video."
Eloise said she hoped the video would help the community understand how big an issue like addiction was becoming and ways in which it could be prevented.
The girls said they were overjoyed to find out they had won second place.
Principal Anne Ford said she was proud of the girls for taking an innovative approach.
"They worked hard at their concept and are to be congratulated," she said.
She said the school was also named as the 'school's winner' in the competition in what was the first year they had entered.
"It is always nice for the school to be recognised however the accolade should go to all the students who participated and to their teacher David Longman who gave them this opportunity," she said.
To watch the video visit the Genazzano Institute of Learning and Brain Sciences website.