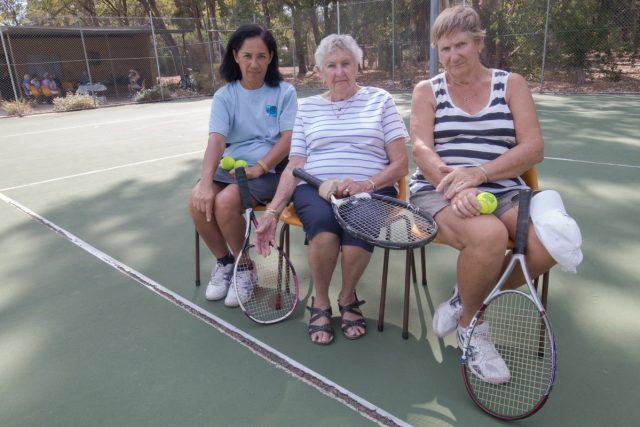 Byford's shire-owned tennis courts will undergo specialised testing to determine a way forward in fixing its damaged surface. 
Shire of Serpentine Jarrahdale councillor Bill Denholm put forward a motion at Monday night's ordinary council meeting which asked the chief executive officer to investigate the best method of remediating the damaged courts which may include geotechnical sub-base testing and report back to council as soon as practicable. 
Mr Denholm said he felt he needed to put forward the motion as the issue had been raised in the shire's annual budget since 2015 yet no work had been completed to solve the problems at hand. 
"The reason for putting up my motion is to make sure the right decision is made in restoring the surface and to ensure ratepayers' money is spent wisely as indicated by a unanimous vote at council on Monday night," he said. 
Byford Tennis Club representative Trish Masnyk said the cracks in the surface were potentially dangerous. 
"We would be very appreciative to have good courts here in Byford," she said. 
Repairs to the shire-owned tennis courts were previously included in the 2017/18 budget however $30,000 of the $46,640 assigned to the project was reallocated to the BMX lighting, cricket sports infrastructure and Serpentine Sports Reserve irrigation. 
This decision meant that the resurfacing project was deferred to a future budget. 
Member for Darling Range Alyssa Hayden said the shire needed to have a long-term plan for the facilities. 
"Sadly this has not happened in the past and we're now seeing the decline of popular community assets like the Jarrahdale Playgroup, Byford Tennis courts and the Serpentine Jarrahdale Community Recreation Centre," she said. 
"I encourage the Shire to work towards developing a maintenance plan and ensure that its budget is reflective."