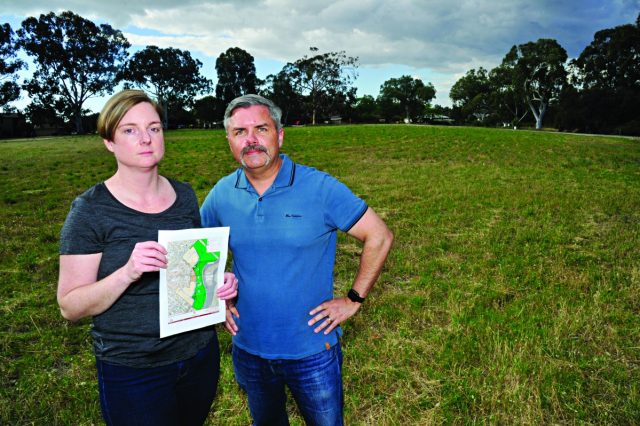 A Wilson couple are calling upon the State planning minister to over-turn a Metropolitan Scheme Amendment that will see development take place next to the Canning River.
The City of Canning is calling for public comment regarding the proposed change for the area on the corner or Castledare Place and Fern Road to be changed from 'Private Community Purposes' to 'Urban Development'.
This is as a result of the WAPC gazetting Metropolitan Region Scheme Amendment 1365/57.
The amendment formalises the boundary of the 'Parks and Recreation' reserve along the Canning River adjacent to Castledare, and reclassifies a portion of the 'Parks and Recreation' reserve adjacent to Fern Road to the 'Urban' zone.
Lewis and Katherine Sutton have lived on Fern Road for 20 years, and they believe any development in the area will not only destroy the local amenity, but also have a disastrous impact on the local environment.
Katherine started a petition in an effort to get the planning minister, Rita Saffioti, to overturn the WAPC decision.
"The development of this park area is just senseless, it would be better off being turned into a community parkland rather than being developed," she said.
"It's about the environment first and foremost, the trees along those areas are Salmon Gums, and their roots are very sensitive to damage so any development would potentially destroy those trees.
"There are bird populations that feed in the area, and currently the land serves as a buffer between the urban area and the river which is something that is absolutely needed."
The City of Canning's Local Structure Plan for a future subdevelopment of the area is open for public comment until December 8 at https://www.yoursaycanning.com.au/scheme-amendment-no-5-and-structure-plan
You can find Katherine's petition, Save the Canning River open areas from Urban Development at megaphone.org.au