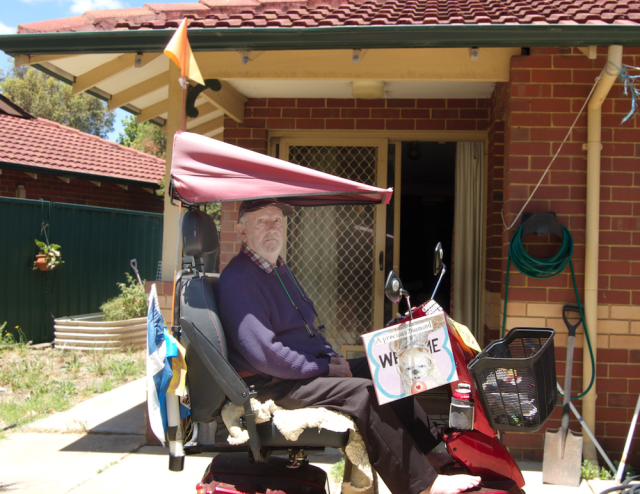 An elderly Gosnells resident who lost his dog in a freak accident two months ago says the City of Gosnells has banned him from owning a pet.
Len Dickson said he believes the council blames him for his dog's death.
Well known among Gosnells residents Diamond the shih tzu was killed when she was hit by a train on September 13 as the train pulled out of Gosnells station and was on its way to Maddington.
She was not on a leash and Mr Dickson believes it was because of this he has been unable to secure another dog.
"I've been looking for such a long time," he said.
"My neighbours and my carers have helped me but nothing…"
Mr Dickson said he contacted the City of Gosnells last week to find out if they could help him.
He was told to get in touch with Poundwatch but has alleged most of his calls were not returned and no one wanted to help him.
"I think this is all because of the way Diamond died," he said.
"It was a horrible accident but no one was at fault."
Mr Dickson said when he finally found a dog he wanted to buy he was told by Poundwatch it had already been rehomed.
"I went to them on Monday," he said.
"I asked them how could the dog have gone on a Sunday, you're not open on Sundays and they told me the person who took the dog apparently had the key."
Mr Dickson said he misses Diamond and was just after another friend.
His daughter Rosemary Ann Dickson said it was because of Diamond her father was still alive.
"He's had 14 heart attacks and two strokes," she said.
"But it was Diamond that kept him going, that motivated him."
City of Gosnells chief executive officer Ian Cowie said local governments did not have the legal authority to ban a person from owning any animal and only a magistrate could impose such a ban.
"The city has not sought any court orders preventing Mr Dickson from owning a dog," he said.
"Rehoming of all City of Gosnells impounded dogs is handled through Poundwatch."
Poundwatch was contacted for comment but did not respond before deadline.