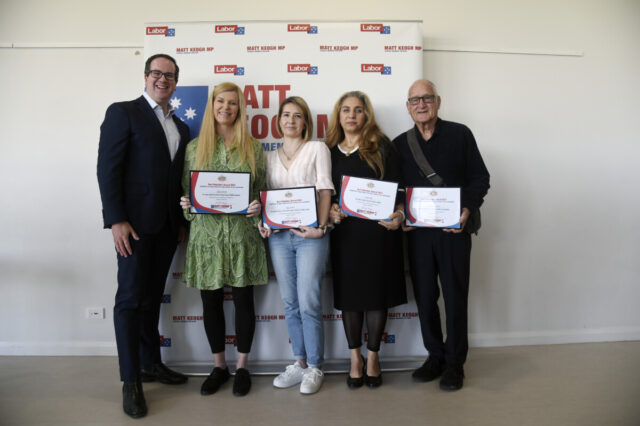 Each year since 2017, a spotlight is shone on the people in our community who make a lasting impact through their volunteer work.
Federal Member for Burt Matt Keogh's home-grown awards attracted over 40 nominations in six separate categories in 2023.
Mr Keogh said competition was tough this year, with each nominee deserving of recognition in their own right.
"Our community is home to so many generous individuals who go above and beyond to help their neighbours and make our community a better place to live. We should celebrate the contributions of our volunteers more, and that's what my annual Burt Volunteer Awards are all about," he said.
"The volunteers acknowledged through the Burt Volunteer Awards on Saturday are just the tip of an iceberg of volunteer support for so many groups in our community.
"By celebrating their efforts, I hope to encourage more people to put their hand up to help out their local sporting clubs and community organisations."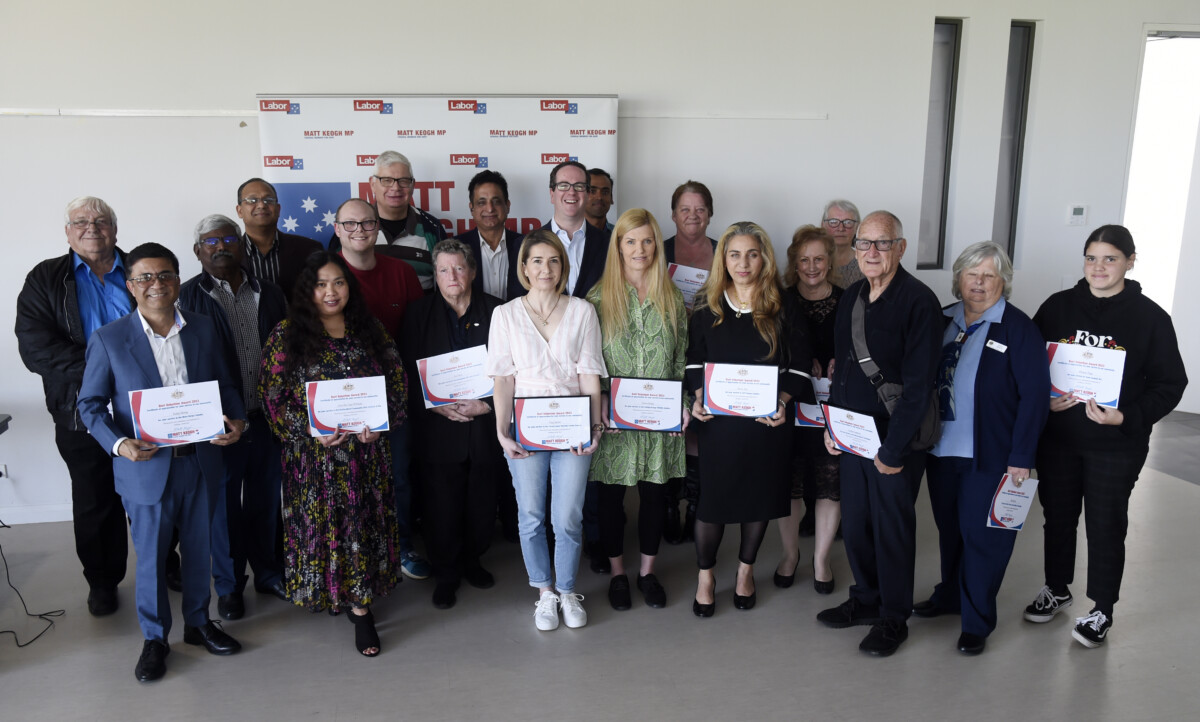 Congratulations to this year's winners:
2023 Community Services Award – Tracy Sartori from the Forest Lakes Thornlie Family Centre
2023 Sporting Award – Melanie Cruickshank from the Southern River Hockey Club
2023 Disability Services Award – Ruth Stewart from the Kelmscott Bulldogs Football Club
2023 Multicultural Award – Maria Aziz from Afghan Young Leaders
2023 Environment Award -Tania Cowley from the Darling Range Wildlife Shelter
2023 Youth Award – Graham Sampson from the Rotary Club of Armadale
Local community organisations are also encouraged to make sure they subscribe to the Burt Grant Alerts e-newsletter to make sure they don't miss an opportunity for support and federal government funding.